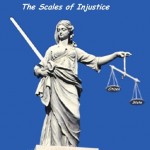 Fortunately, the majority of those who spoke today comported themselves with dignity. Mrs Patricia Donahue, who has maintained the high road throughout the trial and who perhaps suffered the most by Whitey's actions utilized her time on the stand properly telling us of her husband, Michael Donahue, "I want him to be remembered for the wonderful man he was. He was the soul of our family … gone in the blink of an eye."  
Tom Angeli spoke of his father and the harm Whitey did to his family; Marie Mahoney of the suffering she incurred by Whitey's actions; Billy O'Brien of how it felt to grow up without a father.
Theresa Barret Bond, Kathleen Connors, Timothy Connors and Meredith Rakes likewise demonstrated courage and decorum in their addresses to the court explaining their loss and the horror of it.
In all 12 people spoke about the sufferings incurred by them as a result of 9 murders Whitey committed or was alleged to have committed. Of the other 10, the families of those victims choose not to speak. Well it was for the latter, for all who spoke ended up being further hurt by Whitey's refusal to face them and his stone silence except for the word "no" when asked to speak. He then slunk out of court to await his sentencing tomorrow. No apology, no regrets, the audacity to indicate that he was the victim.
As you know I have no fond feelings for Whitey. I do for what I perceive as the American system of justice where I earned my living. But reading of some of the tawdry happenings in the courtroom of Judge Casper today I feel like I can only repeat the phrase uttered by Attorney Joseph N. Welch and ask of some of those participating in today's debasement of the justice system, especially those in positions of responsibility: "Have you no sense of decency sir, at long last? Have you left no sense of decency?"
What was the purpose of letting some people hide behind the protection of the court and utter epithets at Bulger? It may make them feel better but is that what our system of justice is about. I find nowhere in the penalties established for a criminal act that a person must sit and have people yell at and insult him. Is the next step to give victims and the families some stones to throw?
Is this a sign of an advancing civilized nation or one that is slipping back to the days of yore when the belief was "an eye for an eye, a tooth for a tooth?" What has happened to our country when a man manacled by surrounding police is forced to listen to people toss vile names at him? Where in the common law is that practice found? Why does it remind me so much of a person in old England or revolutionary France being moved to the gallows or guillotine in a tumbrel past angry crowds? Are our courts now to become forums for tossing vile epithets; or coliseums for parading a tethered POOF before an angry crowd?
Do we gain honor by lowering ourselves to the level of the criminal by wallowing in his milieu? Where is the justification for giving people free rein to make some of the statements that I have read which were uttered. (Similar statements were also uttered at sentencing of Catherine Greig who never committed an act of violence in her life.) Ask yourself whether the court has not harmed itself and our system when it allows statements such as these:
David Wheeler: "You were a punk. . . . You're a bag of jailhouse rags waiting to be stored on cold steel."
Sean McGonagle, stating he is "Satan," a "domestic terrorist" and a "sad, lonely and irrelevant old man."
The ubiquitous Steven Davis saying that Whitey: "piece of shit" and a "son of a bitch" and "I'd like to strangle him myself."
Patrick Callahan calling him a "coward."
Is this what we want to show as the face of justice? Commit the crime, do the time but not before we give people the chance to insult you to your face (or in this case your back).
To compound this trumpery four of the people who were allowed to speak did so without right; the jury having been unable to conclude Whitey played a role in the death of their relative. Is this a sign of a too cozy relationship between court and prosecutor when an allegation even though unproven gives rights to people to appear as an aggrieved party? What does that tell the jurors who spent days deeply considering the matter and finding the evidence insufficient who then see the judge implicitly stating that they were wrong.
The problem is that the federals believe Whitey is such a bad person that they would bring down the justice system in order to show their disdain for him.
J.W. Carney said afterward that Whitey considered the trial "a sham." He said Whitey didn't want to face those who testified because that would validate the trial. As any of you know who have followed this blog the trial was far from a sham. Whitey was given the best defense and as fair of a trial as any person could expect, if not more so. After all he got skillful counsel appointed to represent him whereas most others are thrown onto the backs of the busy public counsel. Whitey's trial may not have been perfect but few have ever received a such a trial and from my point of view fair is just about right for a guy like Whitey.
The Merriam Webster dictionary defines sham as: "something that is not what it appears to be and that is meant to trick or deceive people." Who better fits that description than Whitey. Mendacious people made him into something he never was and he believed the lies they told about him. He was never more than a run of the mill hoodlum who like his associates found no difficulty in murdering and threatening others. He became notorious not for what he was but because the FBI opened its arms to him and kept him safe and malignant willful people wrongfully tied his honorable brother into his criminal activities.
The truth is still to be told in this matter. Over 30 books have been written about Whitey but most have failed to deal with the real issues. One is left to wonder why so many books and such a failure.
Tomorrow we can bid Whitey a less than fond adieu. The show is over. Time to pack up and go home.