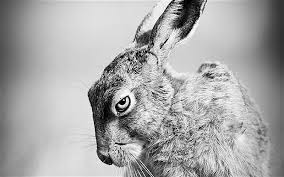 Maybe because the NFL owners can see the big picture they know that despite its present popularity the future looks dim. They anticipate as the science clearly shows the link between head butting and brain damage that parents are going to prohibit their children from playing football. How long will it be before some towns prohibit football teams or some parents who let their children play the game are deemed unfit parents by some social agency?
I assume because they see the upcoming down turn in the popularity of football that the billionaire owners like Jerry Jones of the Dallas Cowboys and Bob Kraft of your dearly beloved Patriots have decided to get into the gambling business. They probably recognized that the funding from the military to the tune of $5.6 million over a four-year span was only chicken feed. Your beloved Patriots were the second greediest of all the 18  teams that squeezed our military.
Now don't fool yourself like the Massachusetts governor and his attorney general that fantasy football is not gambling. It is a classic form of gambling based on chance. Despite its popularity, or as some say legalization, that does not change it into something other than gambling.
I've written before how pernicious gambling is and how it destroys lives of young kids. All you doubters have to look at these two words if you doubt me: Nick Roberto. He is a junior at Boston University and he will not be allowed to play on the hockey team because he was involved in gambling.  Here's the headline from Yahoo News: "Gambling Scandal Hits Boston University Hockey, Roberto Suspended."       
How can gambling be scandalous if it is legal. Does it bother you that the owners of the NFL teams and owners of other professional teams are involved in running gambling businesses but if a kid succumbs to their alluring ads then he loses his right to play college sports? If not, it should.
Now we don't know what gambling if any Roberto was involved in. We will find out in due time. But let's look at the situation facing college students at the present time.
The College Hockey News cited above states: "NCAA by-laws, a player who is found gambling on any sporting event, amateur or pro in any sport, via a "bookie" or the Internet, faces a minimum one-year suspension. Other gambling, even through legal means such as fantasy sports, are subject to a suspension of an undetermined length."  It went on to note, as we know when it comes to college kids, "For some of the players, the gambling activities incurred "large" debts, which eventually led to the situation coming to light."
You'll note even the NCAA recognizes that fantasy sports betting is gambling; although it considers it legal. The bottom line is that a college student, or for that matter anyone, can lose as much money in fantasy sports run by NFL owners as he or she would going through a Mafia bookie. How much more tempting is it for a student to gamble with outfits such as DraftKings  or Fan Duel than it is through a bookie who most college kids will have unfamiliarity with. Although once the gambling bug bites I'm sure the student will find a bookie.
The fear of the NCAA is spelled out in many of its programs.  It has really been taken back by the rise of fantasy sports.  It is reported the power football conferences have asked the major fantasy sports betting sites to stop daily college fantasy leagues.  The person writing the article suggested it wasn't gambling that bothered them it was, "and they will never admit to this, is seeing its assets be used for profit outside of their control." My readers will note I've said the same about the NFL.
It was noted that while some colleges express concern that gambling threatens "the well-being of student-athletes" they are still running daily fantasy ads during their games. It is suggested their athletic programs benefit from the increase ad revenue that comes along and increased interest in the games by those who have made bets on them.
The hypocrisy is astounding. The NFL puts a cap on how much a member of a team can bet which is $250.  I don't suppose there is any limit on their family or friends. MLB which has a stake in DraftKings prohibits its players from playing fantasy football.  It appears the NBA and NHL may also do it.
Why, if it is not gambling and it is legal are the professional leagues prohibiting their players from participating?
The great dilemma facing the NFL owners is how to pretend there is nothing wrong with fantasy football while knowing if their players start playing the game it will undermine the game's integrity; or what is left of it.
The NFL players who can affect the outcome of fantasy betting are well paid and less likely to do it; the college kids who are pressed for money and have no future in the sport beyond college will be likely targets for gamblers.  Over and above the total hypocrisy by all involved and the likelihood of corruption; how can you expect college athletes not to get involved in playing fantasy sports when all their roommates are doing it?