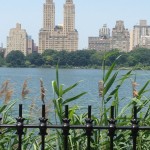 A person who comments on my blog called a web site to my attention. It has a story told by Jesse Trentadue, a lawyer in Salt Lake City, Utah. It revolves around the April 19, 1995 bombing of the federal office building in downtown Oklahoma City.
In August 1995 Jesse's brother Kenneth, a Vietnam veteran with a heroin addiction, was arrested coming into the United States from Mexico for a parole violation. He fit the description of an American terrorist sought by the FBI. He was taken to Oklahoma City where he arrived on a Friday. Two days later the FBI notified Jesse's mother that Kenneth had committed suicide while in FBI custody. The FBI wanted to have the body cremated. Jesse's mother refused. When the family finally received Kenneth's body it was heavily made up. Removing the makeup they discovered that "he had been beaten head to toe. He had been struck in the skull, in the head. Kenny had received three massive blows to his head that ruptured the skin, the skull. You could see his skull. He was beaten front to back, head to toe, even on the soles of his feet, and his throat had been cut. And the FBI said it was suicide by hanging."
Another person commenting on my blog said: "To imply the FBI condoned, sanctioned or gave a green light to future murders is untenable and inconceivable."  One commentator suggests the FBI beats, tortures and murders people; the other suggests the FBI would never do that but even more it would never condone any murders.  Both comments appearing so close to each other gave me pause.
I had just gone through a week of spelling out how the FBI went from denying the Mafia's existence to partnering with some of its members.  I did not consider the question about the FBI's involvement in murders.
There is little doubt the Top Echelon Informant (TEI) program makes the FBI and murderers partners; that its TEI partners continue to murder people after they get on the FBI's boat; and that the FBI considered it to be its job, as expressed recently by an FBI agent in Boston to a Mafia TEI, to keep the TEIs safe, in other words to protect murderers.
The FBI plays a little game of deliberately not seeing what is in front of its eyes.  This was expressed by FBI Supervisor James Ring who said the FBI "considered it inappropriate to ask an informant for the details of his own criminal activity."  Therefore it can always say that "none of its agents knowingly allowed their informants to commit murders."  
My answer to the question of whether the FBI would give a green light to future murders is:  qui cum canibus concumbunt cum pulicibus surgent (loosely: – if you lie down with dogs you get up with fleas.)  There should be no reasonable doubt the FBI knew the killers it joined forces with would continue to kill people.
Frank Salemme said John Connolly knew in June 1989 that one of his TEIs, Angelo "Sonny" Mercurio planned to have him gunned down and did nothing to stop him. Salemme was shot at the IHOP in Saugus but survived. The feds in 1997 charged Enrico M. Ponzo and Vincent Michael Marino with doing the shooting.
There's little doubt Agent Paul Rico knew Flemmi was killing people and there's evidence to believe he set up the hits of Ronnie Dermody for Buddy McLean and of Roger Wheeler for Martorano. There were many right up to the top level of the FBI who believed TEIs Whitey and Stevie were involved in the Wheeler/Halloran/Callahan trilogy of murders.
The next matter to consider is whether FBI agents would commit murder themselves — a somewhat different proposition than knowing a protected TEI partner was engaged in murder.
Jesse Trentadue mentioned above said he has "one advantage, especially when I'm dealing with the FBI. It is a weakness the bureau has. That weakness is it will always lie. The FBI will lie, even when the truth would serve it better."
That's a pretty serious assertion to make against a federal agency.  Yet it fits nicely into the first commandment the FBI agents are taught: — "Don't Embarrass The Bureau". It also fits nicely into the abandoning of John Connolly by its big lie that he was a rogue agent and its failure to insist that the DOJ invoke the Supremacy Clause to prevent him from being tried by a state for actions he committed while working as a federal agent.
If Jess Trentadue, a lawyer, is to be believed the FBI killed his brother and then tried to cover it up by seeking to have his body cremated.  That is once instance of FBI agents murdering a person by severely beating and torturing him. They might not have intended that he die but had anyone else done a similar thing they would be charged with murder.
With my limited knowledge, the FBI being a secret police force and only responsible to itself, my sense at this point is that FBI agents would not deliberately kill anyone but they would set in motion events that could lead to a person being killed.
The FBI had a program called COINTELPRO.  Its purpose was to undermine so-called enemies of the United States such as radicals, communists, the new left, the NAACP and Martin Luther King by spreading disinformation about them.  The result was many people  in America were set up to be killed by the FBI and some were killed.   To my way of thinking setting a trap for a person to be murdered is the same as participating in a murder.  It's called being accessory before the fact.  It's the theory the government used to charge John Connolly in Florida.