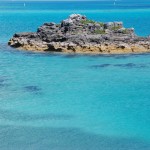 The Marines teach that you don't leave your fellow Marines behind on the battlefield, whether wounded or dead.  Sometimes in doing that you may suffer other casualties but it is a risk you take because you know one of the stricken would take it for you.  It is always comforting knowing that your buddies will never abandon you whether dead or alive.  I can't speak for the other groups in our armed forces but I'm sure that is the attitude of all who have to go into combat.
It seems a little bit different in our non combat agencies.  I can only tell you that from my observation the code of the FBI when one of its agents is exposed is something like "cut and run" or as we used to say as kids in some of our games — "every man for himself".   It's not too comforting to know that no one has your back, especially those in the command structure.
I've said Connolly should have gone to prison but I don't think he should have to die in prison as now seems to be the case.  He should have gone to prison for what he did after he retired from the FBI, for the things the Boston jury convicted him of, even though I don't believe the jury got it right on some of those things.
I don't understand what justice is served when Martorano (20 confessed murders),  Weeks (5 confessed murders)  Salemme (a few confessed murders) are all free men.  Connolly never pulled the trigger on anyone nor stood by while victims were killed.
The reason Connolly is languishing in prison is that a jury in Florida believed Connolly told his top echelon informant, Whitey Bulger, that he did not think John Callahan would stand up to FBI pressure.   He has often stated that he felt that was part of his job as an FBI agent.  In Florida that made him an accessory before the fact to murder.  The government's theory is that because Connolly told Whitey his belief that Callahan might rat him out Whitey then got Martorano to kill Callahan.  It's not that it would not have happened if Connolly did not tell Whitey that.  Whitey knew that having arranged for the killling of Jai Alai owner Wheeler in Oklahoma and then having killed Halloran in Boston that someone was going to start focusing on Callahan who could dime him out.
Anyway, that's the gist of the government case against him, telling Whitey that Callahan was weak.  None of Whitey's murders: Castucci, Halloran, Wheeler, or whoever else should have been part of the Florida case.  Nor should matters involving the bribes, or the undermining of other investigations, or any other alleged or imagined criminal acts by Connolly.  It was a simple case of telling Whitey that Callahan would not be able to resist the FBI pressure.
Connolly received 40 years for that;  Martorano the hitman, as he proudly labels himself, who lured Callahan to Florida and put a slug in his head, 12  years which also wrapped up 19 other murders, or a net of 6 to 7 months.
Connolly alleged as an FBI agent handling informants he had the right to pass that information along to Whitey.  Unfortunately for him, that is an issue that has never been decided because he didn't bring it up.  To date, almost fifteen years from the time Judge Wolf first started his hearings the issue of what can an FBI agent do to protect his top echelon informant is left open.   The FBI hierarchy has not been called upon to come into court to explain its boundaries.
There are two other issues in this case aside from the the actions of an agent when handling informants known to be killers.  I'll mention them briefly.
First, there are legal issues with respect to Connolly's Florida conviction which seem to suggest he was wrongfully convicted.  These are re-instructing the jury on a lesser included offense,  the running of the statute of limitations on that lesser included offense, the failure to show an essential element of the lesser included offense which was possession of a gun.  I don't know enough about Florida law or procedure to address those.
Connolly's appeal of his conviction was denied without any explanation.  That gives off a bad odor when a guy gets 40 years and can't have his trial reviewed.  Sort of sends a message if you want to do crime don't do it in Florida.
The other issue is the right of a state court to be judging the actions of a federal agent.   We have a situation where Florida is deciding what an FBI agent's duties entail.  If that could be done I'm sure then President Obama might have some troubles ahead of him in one or two of the Red States.
My post here does not consider those issues.  I'm dealing with the big white elephant in the room that no one seems to see.  I am suggesting that when the  rules and regulations are deliberately vague and FBI agents are allowed to freelance with informants, just because this becomes public knowledge and the FBI is embarrassed, the FBI should not run away from an agent when it  knew exactly what he was doing and allowed him to think he was doing his job.
Even though Connolly didn't stand up when he should have and testified,  he shouldn't die in prison if the FBI in any way condoned his actions.  The FBI started the top echelon informant program.  Connolly had upwards of ten of these types informants.  We have no way of knowing how many top echelon informants were partnering with the FBI.  We don't know what is permissible for an FBI agent to do with this type informant.
The FBI points to its informant guidelines that are written in books which have as many holes as Swiss cheese.  John Morris, the FBI supervisor of Connolly, who tried to get Whitey killed and then jumped in the prosecutions boat to pick up an oar aside Martorano, testified that he asked Connolly, "what do these guys want for informing?"  It shows how broad the discretion is that is given to an agent.  A supervisor asking the agent what was the deal.  The guidelines, the rules and regulations, may say one thing but the accepted practice is different.
Newman Flannagan a former prosecutor was trying a case against me.  I had brought in time cards from my client's work to give him an alibi.  Newman got up in front of the jury during final argument and said, "we've all worked for the post office over Christmas — you know how your buddies will punch your time cards for you — never believe a time card."
He was suggesting that the records can show one thing but reality another.  The FBI has all its rules and regulations to cover itself — but it operates in a manner totally different than that.
It's time some of the top brass come forward and tell us what it was like.  It's time to get over Hoover's first commandment that all that matters is not to embarrass the FBI.  It has a guy who worked for it for 20 years and who retired with honor and great acclaim.  The Boston jury gave him a pass on what he did as an FBI agent with the gangsters understanding instinctively that was part of his job.   The FBI hierarchy did not help him when he was in the fight but now it can at least work to show that he was doing what he was supposed to be doing and that providing information to his informants was part of his job.