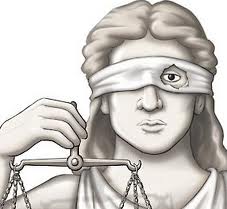 Every so often I tend to dwell on this great tragedy. I probably should not label it like that for a couple of reasons: first I try not to use the word "great" too often because it has become abused by Trump who has used it so much that it has lost its meaning since he thinks everything he does is great; secondly the fate of one person in a nation seems to have little significance.
I probably thought of this because early on this morning I read an article showing the callousness of our government which sends young kids who cross the border illegally back to their countries without notifying anyone about it. The story is about a 10-year-old boy who crossed the Rio Grande in a small boat with a stranger after saying goodbye to his mother. Any one who harms children has no place in a decent world. I don't have space to go into it but read the article and think that this is your country doing this to the least of us. Trump's new policy of hurting children is just another way he thinks he is making America great. That is a real tragedy.
So in a sense what I write about is not that horrendous, for we can always find situations here under Trump and in the world beyond our borders that make this action against one man pale in comparison. But on the other hand it happened to a man who may not have been perfect but who was doing what his country wanted him to do until it decided to turn on him and impose what amounts to a death sentence.
A part of this tragedy is the man never seemed to realize it was the people he had worked for who betrayed him and not some others who he pointed the finger at as being responsible. Sure the others were complicit in the the dastardly deed — very complicit going out of their way vindictively under the cloak of Justice to injure him — sadly not for what he had done but because they had a warped idea that someone else had put him up to doing it. The someone else they looked at was the wrong someone else; the one that had put him up to it was the government agency for which he worked, the FBI.
As you know I have no love for Trump. It boggles my  mind how anyone can support him since more and more it is apparent his idea of America is one that existed in the antebellum days or perhaps the robber baron days of the early 20th century where industry ran wild and exploited folk and nature. He propagandizes wild conspiracies lapped up by his gang of unthinking echoers such as Obamagate, Deep State, Enemy of the People, Fake News, Demoncrats, etc.  He believes a country doesn't need regulatory agencies to protect our health — more succinctly put — "whatever big industry wants, big industry gets." Too bad he doesn't read. If he did he might have stumbled across Upton Sinclair's, "The Jungle."
Despite all this — like a broken clock — Trump has to be right once in a while even if he is right for the wrong reasons just like the broken clock. Where I find common ground with him is his distrust of the FBI. J.Edgar Hoover built an empire — he even considered himself to be the "Seat of Government" which he forced agents to call FBI headquarters. Its and his first commandment was: "Don't Embarrass the Bureau" a far cry from "tell the truth" or "be ethical" or "be transparent." 
In my 2012 book, Don't Embarrass The Family, which seems to age well like a rare wine, I wrote about the FBI, "Truth was not a welcome guest in their monastery."  I also made suggestions for its reforms. I just reread it after eight years. I am thinking of making Appendix K, the FBI, Self Accountability is No Accountbility" a series and posting it on the blog for those interested.
Ah, yes, the tragedy. I've never been a great fan of Retired FBI Agent John Connolly. I had one main reason for this and perhaps other lesser reasons. I thought he was rightfully convicted in a Boston federal court although harshly sentenced. I understood having sat through his trial why the judge felt as he did. But I have since come to his defense because the idea he is still in prison in Florida for a crime he was acquitted in federal court is a great tragedy.
Right now he is serving a death sentence because he comes up for parole when he is 99-years-old. He is in a Florida prison for a crime that he did not commit. He is doing it because of vindictive Justice Department prosecutors who closed their eyes to the real situation focusing on John Connolly as a scapegoat. No man in America should die in prison because he did the job America wanted him to do.  It's time to Free John Connolly!