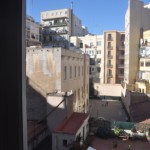 I've been running on about the case in Florida where John Connolly was convicted of murder by gun of John Callahan, but I don't think I've ever given the facts about that case so you can decide for yourselves what his criminal liability is and what would be a fair punishment.   A Florida state jury heard just about the same evidence as jury in Boston heard.  The Boston jury acquitted him of obstruction of justice in Callahan's death.
John Callahan was a Bain-type businessman who had a penchant for hanging around with hoodlums.  He was the president of World Jai Alai in Miami.  Jai Alai is a game where men use basket-like gloves to whip a small ball at speeds of 200 to 300 mph against walls trying to earn points.  (Google gives you a good description)  People bet fairly substantial sums on the outcome of games.  Working for John Callahan was Paul Rico a retired FBI agent who had and deserved a bad reputation for being somewhat crooked.
Roger Wheeler an astute legitimate business man out of Tulsa, Oklahoma had recently bought World Jai Alai.  It wasn't long into his ownership that he began to realize that some of the money was being skimmed off by others.  Wheeler decided to investigate how this was happening.  Callahan who had wrongly pocketed over a million dollars figured it wouldn't take too long for Wheeler to figure this out and he'd be prosecuted.
We heard two stories of what happened next.  FBI agent Montinari testified he had an informant named Brian Halloran.  Halloran told him that in January 1981 Callahan asked him to come to his condo.  There along with Callahan were Whitey and Stevie Flemmi.  They told him about Callahan's troubles and asked him to kill Roger Wheeler.  He said he'd think about it.  About two weeks later Callahan called him back, gave him $20,000, and told him to forget about it.  Halloran also said that Callahan told him "Johnny did it" when he later asked about Wheeler.  Halloran was telling him this information hoping to make a deal with the FBI to get himself some help on a charge of murdering George Pappas on October 13, 1981, which was pending against him in Suffolk County.
The other story is that Callahan approached Martorano.  He told him his problem.  He said he and another guy had tried to buy the business from Wheeler by offering him up to ninety million but he turned them down.  Now fearful of getting indicted, he asked Martorano to kill Wheeler.  Former FBI agent Paul Rico would help.  Callahan figured after that Wheeler's widow would want to sell it and he'd be off the hook.
He promised Martorano that when he got the business he'd pay Winter Hill, (the hoodlum gang that Martorano, Whitey, and Stevie Flemmi ran) $10,000 a week for protection.   Martorano agreed, told his partners in Winter Hill, got another Winter Hill hood, Joe McDonald to go along with him, and they flew to Tulsa where on May 27, 1981, Martorano put a slug into Wheeler's head at a golf course as he climbed into his car.
It took a bit of time before the Tulsa police and the Tulsa FBI office were focusing on Callahan and Boston.  They asked the Boston FBI for help which it never got.  Whitey got wind of Halloran's attempt to give him up to save himself from FBI agent John Connolly, his handler.  On May 11, 1982,  Whitey then gunned down Halloran on the Southie waterfront in an area we now referred to as the Seaport District.
That removed an immediate threat. Montanari (one of the good FBI agents) started focusing on Callahan after his squeal Halloran was gunned down.  He figured that he could squeeze him into spilling out the deal that led to Wheeler's murder.
A brouhaha was raised  in the Boston FBI offices by Connolly over Montanari investigating his informants, Whitey and Stevie.  ASAC Fitzpatrick resolved it by holding a meeting among all the disputants.  He listened to each side and made a decision which he set out in a memo, "It was mutually agreed that agents actively working the Wheeler case would coordinate their information with SA Connolly's sources so that this matter can be quickly and effectively resolved." (my emphasis)
You read that correctly.  Montanari testified that he was astonished the he was ordered to report what he was doing to Connolly who would coordinate the investigation with Whitey and Stevie.  ASAC Fitzgerald in his wisdom ordered Connolly to keep his informants advised of any information Montinari's was able to dig up against them.  Doing what ASAC Fitgerald ordered Connolly told them Montinari was planning to squeeze Callahan until he started talking.   Connolly did as he was told not that he wouldn't have done it in any event.  Whitey and Stevie had probably put two and two together much earlier and recognized the real threat to them was Callahan turning state's evidence.
They turned to the hitman Martorano, who by the way considered Callahan a friend, having received money from him and stayed in his Florida condo.  They asked him to murder Callahan.  Martorano with at least 19 other murders under his belt was happy to oblige.   Without even raising a sweat in the hot Florida sun, he got on the phone, asked Callahan to visit with him in Florida, and lined up Joe McDonald again.  Four hundred twenty seven days after murdering Wheeler, on July 31, 1982, Martorano put a bullet into another man's head, this time it was Callahan's at the Ft. Lauderdale airport.
I'm told there's a memo that shows even the bosses at FBI headquarters in Washington, DC, figured out there was a connection among the Wheeler-Halloran-Callahan murders but they did nothing.  The Boston office went into a lock down mode hoping time would erase the memory of them.
To sum up, Callahan wanted Wheeler killed so he could take over his business from which he was stealing. He, Whitey and Stevie tried to hire Halloran to do it but settled upon Martorano. He plugged him.  They figured Halloran knew of their role in it so he was killed.  Connolly at the orders of ASAC Fitzpatrick told them Agent Montanari was going to squeeze Callahan to implicate them. Martorano killed him.  Martorano gets 12 years for killing Wheeler and Callahan and 18 others.  Connolly gets 40 years for telling Whitey and Stevie what he had been ordered by Fitzpatrick to tell them.