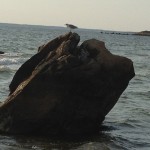 The FBI's actions in the murder of Teddy Deegan in 1965 which was investigated by a Congressional committee showed at best that the FBI agents were indifferent that six men got convicted, four sentenced to death. They had evidence to show that four were probably not involved in the murder. Those sentenced to death sat on death row until the death penalty was thrown out in the state. One of the FBI agents, H. Paul Rico, who had information that would show state's witness, Joe "the Animal" Barboza was lying and putting people at the scene of the murder who weren't there, was asked about this many years later in particular reference to Joseph Salvati who spent 33 years in prison.
Congressman Shays asked: "So you don't really care much and you don't really have any remorse. Is that true?"
Rico answered: "Would you like tears, or something"  Shays responded, "Pardon me?" Rico replied: "What do you want, tears?"
Rico's attitude was that he turned Joe The Animal over to the state prosecutors and whatever happened after that was none of his business. If an innocent person was convicted, as he said earlier in his testimony, "I feel that we have a justice system and however it plays out it plays out. I don't think we convict everybody that is guilty and I don't think we let everyone go that is innocent."
After he said that Shays inquired:  "You don't care. Does it bother you that this man was in jail for 30 years?
Rico said: "It would probably be a nice movie or something."
This showed a callous indifference by an FBI agent to any concept of justice. It presents a man who had little concern for right or wrong. I find it hard to believe anyone with an ounce of integrity would stand by and let an innocent person be sentenced to death as Rico and other FBI agents did.
Later Shays asked Rico: "So you knew [Barboza] was a contract killer . . . and you knew he was testifying against these six . . . [w]hat made you think he was telling the truth"
Rico responded: "Because I think the — I thought the fear of perjury — . . . I would think that the fear of perjury would prevent him from lying."
Shays replied: "Why would you think the fear of perjury would prevent him from lying?"
Rico answered: "I don't know. I had to think something. So that's what I thought."
Shays said: "No. I think that's an honest answer. I think your character is coming through. You think you had to say something. So in fact you really couldn't be certain he was telling the truth."
Rico: "No. I don't think I could be certain that he's ever telling the truth."
In other words Rico, and others in the FBI, have no concern with the truth. As we have seen in the cases we've discussed, contract killers are put on the stand and the government has no idea whether they are telling the truth. The feds let them say whatever they want even when they are sitting on evidence that contradicts the witnesses testimony and then leaves it up to a jury to try to tell whether they are telling the truth without giving them the full picture.
In the Connolly trial all the gangster witnesses, including Morris, testified they were so afraid of being charged with perjury that they felt they had to tell the truth. But as Rico admitted, that's just something to throw out. To think a depraved contract killer would fear a perjury rap is laughable. One reason they don't fear it is because they know the government cannot charge them with perjury even when it knows they are committing perjury. That is because the government would undermine its case if it did.
When a person takes an oath it goes something like this: "I will tell the truth, the whole truth, and nothing but the truth."  Did you ever wonder why the statement was not limited to: "I will tell the truth"?  It's because you can tell the truth but leave out a lot of other things. Take for instance the question of whether Mr. Fine had any relationship with Mr. Good. If asked Mr. Fine could truthfully say: "I never met with Mr. Good." Yet, he may have talked to him on the cell phone. The idea of the "whole truth" is to tell everything about the incident.
Of course this is the most famous example of a partial truth: "I want to say one thing to the American people. I want you to listen to me again. I'm going to say this again. (As he pumps his right hand with his index finger pointed) I did not have sexual relations with that woman, Miss Lewinsky. I never told anyone to lie. Not a single time. Never. These allegations are false.  And I need to go back to work for the American people."
How this fits in to what is happening to Whitey is that in the last day or so we've seen develop evidence that the FBI and the prosecutors have made a deal with Kevin Weeks allowing him to lie on the stand. They've allowed Martorano keep his brother out of things.  Who said people aren't above the law in America?