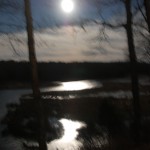 I have mentioned my concern in the past with aspects of FBI Agent John Connolly's case in Florida.  The overall concern is that duties and responsibilities of Connolly as an FBI agent handling top-level informants were and are murky.  This has been a deliberate policy of the FBI. We've seen it most recently with Mafia Capo Mark Rossetti where his FBI handler said his job "was to keep him safe."  What did he mean by that?
This brought me to a consideration of the FBI culture which I have touched upon and what I will write about in the future.  I've noted how in the organized crime area it was part of the FBI culture that an agent could commit criminal acts to gather evidence against organized crime members.  It is now well known that during the late fifties and for twenty or so years after that the FBI set up processing centers where they secretly opened mail that came to people from overseas.  I once had a letter sent to me opened which caused me a little bit of a problem.
Tim Weiner in his compelling book Enemies, A History of the FBI, shows both the FBI's importance to America as well as the means it took to protect what it believed were America's interest.  He describes his book as "a record of illegal arrests and detentions, break-ins, burglaries, wiretapping and bugging on behalf of the president." He says it shows how:  "presidents, attorneys general, and FBI directors alike — have used and abused their powers in the name of national security." 
I'll write more about his book as I go along.  Suffice it to say for now is that the FBI protected us from our enemies using both legal and illegal means.  Yet, it always presented itself as a model of propriety, a shining bureau on a hill hiding its inexplicable fear of bad publicity and concealing its commitment to do whatever was necessary to protect us Americans.  A fair judgment of the FBI is that it helped greatly to preserve our liberties but in doing so infringed upon the rights of some of us.
One of the wars the FBI waged was against the Mafia.  J. Edgar Hoover refused to admit its existence for thirty years as it roiled America's urban areas building up enormous power.  When he finally was forced out of his self deception, the FBI took up the fight and between 1960 through 1990 turned the Mafia into a shell of its former self.  In fighting the Mafia,  Hoover and is predecessors used all the tools at their command.  Hoover in his 48 years  was  not constrained by laws that impeded his fight.
Into that war John Connolly was sent.  He used the tools then available to him.  The uproar of the public and the media when it discovered that he had used Whitey Bulger and Stevie Flemmi as informants caused the FBI to abandon him.  What he did as a special agent was known to all in the FBI.  How then was it criminalized by the organization whose history is to use criminal means to achieve its object?  How then did it fall upon the state of Florida to prosecute him for an action done while an FBI agent?
These are matters I hope to explore.  But let me give you a couple of quotes by people we should keep in mind when we think of the FBI.
The first I found in a book by Barry Denenberg titled, The True Story of J. Edgar Hoover and the FBI.  I recommend this book as an introduction into the story of the FBI because it touches on the highlights and low spots of Hoover's years that is easy to read and is even-handed.  He set out a quote by Congressman J. Swagar Sherley a Democrat from Kentucky who served from 1903 to 1919.  He said:  "In my reading of history I recall no instance where a government has perished because of the absence of a secret-service force, but many there are that perished as a result of a spy system.  If Anglo-Saxon civilizations stands for anything, it is for a government where the humblest citizen is safeguarded against the secret activities of the executive of the government."
The other I found in the book Enemies.  That was said in 1787 by Alexander Hamilton.  "Safety from external danger is the most powerful director of national conduct.  Even the ardent love of liberty will, after a time, give way to its dictates.  The violent destruction of life and property incident to wars, the continual effort and alarm attendant on the state of continued danger, will compel nations the most attached to liberty to resort for repose and security to institutions which have a tendency to destroy their civil and political rights.  To be more safe, they at length become willing to run the risk of being less free."