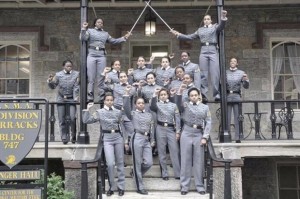 A stacked deck. A terrific con. That is the only thought that comes to me when I think of witnesses in a federal criminal trial. I'm thinking of this because of Fitzpatrick's plea yesterday and I am closely watching to see when the Boston Globe will move against Mayor Walsh and indict him.
Oh, perhaps you think I made a mistake writing the Globe rather than the Boston U.S. Attorney. If you pay attention to how things operate in Boston you will see the terms are synonymous. They are in the criminal area as close as the bricks and mortar in the Old State House.
Thinking of Walsh, while waiting for Senator Brian Joyce's indictment which is probably being passed upon by one of the Globe's editors at the moment I am writing that is unless he has made a deal and is wearing a wire trying to entrap Walsh or others, I thought of the witness situation in Boston's federal court. It is probably the same in most federal courts.
As you know, both sides produce witnesses to testify. The federal prosecutors offer their witnesses. These are people they happen to believe because they are willing to testify to the things the prosecutors want to believe are true.
An example of that is when Kevin Weeks testified that he went with James J. Bulger, Jr.,  aka Whitey the Monster, to gun down hoodlum Brian Halloran who had been indicted for the murder of George Pappas who he allegedly shot in the head at a Chinese restaurant in Boston. Monster heard Halloran was at a joint having a beer on what is now known as the Seaport District but was then known as the Southie docks area.
Weeks was to serve as the spotter, according to his evidence. Monster, well-armed, was driving what Weeks called the tow truck – a souped-up car. Monster had as backup another guy from South Boston in the back seat who was identified by Benji Ditchman as Pat Nee who is self-described as Monster's partner and was known to be a gunman.
Weeks and Nee were buddies. Weeks made a deal with the federal prosecutors that he would not have to identify Nee as the shooter with Monster. So they made up a lie. Weeks testified the man in the back seat was wearing a ski mask and he had no idea who he was. Witnesses who saw the people in the Monster's car said no one was wearing a ski mask. Plain old commons sense shouts out that you do not go to gun someone down with a guy you do not know. Weeks, with prosecutor's advice and consent, testified to the lie. Nothing happened to him.
Defense counsel also produces witnesses. A former FBI Agent Fitzpatrick testified at Monster's trial. He engaged in a bit of hyperbole. He was indicted for perjury such as claiming to have found the gun that killed MLK. He under pressure pled guilty to the charges.
The idea in our system of criminal jurisprudence is that the witness will tell the truth to material facts. If the witness lies on the stand, he is supposed to suffer a dreadful consequence like Fitzpatrick which is being charged with perjury. A conviction of doing that can put a person in prison for a long period of time.
Here's where the system comes a cropper. If the federal prosecutor thinks a witness lied he will go before a grand jury and indicted him as in Fitzpatrick's case; if a defense lawyer thinks a witness lied as in Weeks's situation he has no recourse. He is plain out of luck. Obviously, he cannot receive any help from the prosecutor because the lie was approved by the prosecutor who benefited from it.
Thus we come to the biggest con of all. We see it in federal trials where the prosecutors use witnesses who have a history of lying. Some do not even try to pretend it is otherwise. They will outright admit they are criminals and the only way they survive is to live a life of telling lies.
The con begins by the prosecutor having the witness admit he has lived a life of lies. The prosecutor then says: "If you've been lying all your life, why should this jury believe you are going to tell the truth now as you have sworn to do." The gangster, usually it is a gangster getting a deal, answers: "If I don't tell the truth I'll be charged with perjury."
That, of course is the biggest lie in the trial. The gangster has already told the story to the prosecutor and even if it is a lie the prosecutor believes it so that there is no way he will ever be charged with perjury. Also, to charge him would damage the prosecutor's case which is the last thing one would do.
In other words we have a federal justice system where one side lies with impunity; the other side exaggerates his background a little and gets indicted. Makes you wonder how this is considered justice.