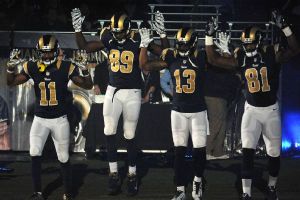 The problem is not that white cops kill unarmed black men and are not charged; it's that cops can kill anyone and not be charged, black, white or any other color. Kudos to Jack Sullivan in CommonWealth Magazine for his article giving the statistics that show that the 73 killings by police officers in Massachusetts over the last 12 years were all deemed justifiable uses of deadly force. Not one police officer was charged with any crime relating to the killings.
That should not be surprising to readers of this blog. We've noted that the FBI has a similarly fine record. All FBI shootings between 1993 and early 2011 were deemed justifiable by the FBI.
The idea that white cops can kill black men with impunity whereas in other situations they might be held accountable to criminal charges rings false. No matter the race of the victim the same situation attains. I don't have statistics for the rest of the country but I'm quite sure they are similar although I'd guess there may have been some egregious situations where charges have been brought. Even if there are, the likelihood of a cop being convicted after having been charged is remote.
One reason for the lack of charges is that those who investigate these shootings are fellow police officers. The FBI investigates itself. That in itself is not necessarily bad for the investigators can put themselves in the shoes of the shooter. On the other hand they will be partial to the shooter either knowing him or knowing they could be in the same situation.
Another reason is that most of the situations where people are killed are clearly justified as pointed out by Jack Sullivan in his article. Add to that we do give our police officers guns because we put them in situations where we expect they may have to use them to protect themselves and us. They are our first defense against anarchy, gangsters and brutes; they give us the ordered society that allows us to pursue our lives in peace with freedom from fear.
The killing of Michael Brown was not a great outlier. He was not entirely without fault in the encounter leading to his death. There have been other persons killed by cops that seemed to cry out for some type of outrage. I have written about them on previous occasions. They passed with little more commotion than a leaf falling in the fall. What then is it that makes Ferguson unique?
It is sort of like the killing of the Archduke Ferdinand. It is merely the spark that came about that set afire long simmering resentments. It is the beginning of another period where those who feel they are not fully part of America are demanding to have their seat at the table. The Christian Science Monitor likens it to the Civil Rights and anti-war movement of the 1960s.
NAACP President and CEO Cornell William Brooks said in a statement "Our 'Journey for Justice: Ferguson to Jefferson City' march is the first of many demonstrations to show both the country and the world that the NAACP and our allies will not stand down until systemic change, accountability and justice in cases of police misconduct are served for Michael Brown and the countless other men and women who lost their lives to such police misconduct,"  
A woman in her 50s is quoted as saying: "This is 2014, and we are still confronting the problems that our mothers and fathers confronted back in the civil rights era. My generation came along, and we fed off what they did. We didn't fight and keep the fight going. Now, because we didn't keep the fight, our children have to fight."
What are we to think the black leadership and the great majority of our black fellow citizens are taking the killing of Michael Brown as a reason to complain about the treatment of blacks in America. We seem to be back fifty years ago to the days of Martin Luther King. Then the issue did have a valid sting. I thought we had come a long way since those days. Apparently I have been wrong.
Martin Luther King looked forward to a day "that my four little children will one day live in a nation where they will not be judged by the color of their skin but by the content of their character." I thought we had come close to that time. What is happening tells me my fellow black Americans don't agree. Do they have a just complaint?