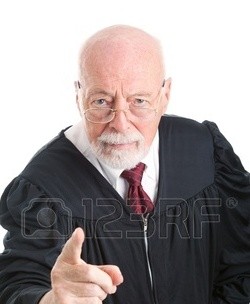 Steven Flemmi is a liar. He always was and he will be until he dies. There is no way to know if he is telling the truth. The old saying that suggests a person who lies once will lie at all times is most poignantly affirmed when it comes to him.
Flemmi's case is unique in the way that the judges guess at what part of his testimony is true. It is as if Flemmi testified that a person he saw was wearing a red shirt and blue pants. The judge would say he did not believe the person had a red shirt but did find he had a blue pants. You scratch your head and wonder what miraculous power gave the judge the ability to do this. What makes it worse is once one of the judges finds that fact all the other judges nod their heads in agreement.
My son in his late teens or early twenties served on a jury in Norfolk County. He and his fellow eleven jurors heard a civil case over a period of about a week. They found for one side. I asked him how they arrived at the decision. They decided the witness on one side had lied so they refused to believe any of his testimony. That is how it should be. A person caught in a lie should not be believed in anything because there really is no way to tell when the person is telling the truth.
That is the problem with the Whitey Bulger saga. The main witnesses of the government were found to have lied in their testimony. Ask yourself if you know someone lies how much of what that person tells you do you believe. I had a friend in my teens who would tell stories of matters that he said he did or witnessed. Like other kids I would also tell of things that I had been involved in. One day a group of us was sitting around a table and this particular friend started to relate a story about something he said he had done. The problem with the story was that he was telling the same story that I told him a couple of months prior about what I had done. After that I never believed he was involved in any of his stories.
The gangsters in Whitey's case lied often about each situation where it was necessary to preserve the evidence they gave to get the deal they had made with the prosecutor. I have mentioned before how the prosecutor controls the perjury gun. That is used to make the witness testify to the story the prosecutor believes is true not necessarily the truth. If it turns out later that the prosecutor's witness lied the prosecutor will not fire the gun if he feels it would undermine the witness and the case he just tried.
Kevin Weeks is an example of that. He is probably the least of the liars of the gangster witnesses. He only lies when it comes to preserving his deal which he does by putting Whitey into situations where the prosecutor wants him to be even though he wasn't there or instances where it was necessary to beat the statute of limitations on the John Connoly case by talking of a meeting in a freezer where he says John Connolly tells him something no corrupt FBI agent would ever tell a hoodlum. That though, along with the bodies, was Weeks ticket to freedom.
I told how Judge Young in his nice writing style said about Flemmi 's suggestions Whitey wanted Debbie Davis murdered were "the vapid maundering of a supremely evil.old man." He said the reason for her murder was "that most common and banal reason underlying male domestic violence against women." She was leaving him for another man. Amazingly though, Young puts Whitey at the murder scene. No red shirt but blue pants.
I've often told how Judge Wolf believed Flemmi when he said his informant was state trooper John Naimovich which it wasn't; and how he disbelieved him when he said the Lancaster leak was Jeremiah O'Sullivan, which it most probably was. (Wolf had worked with O'Sullivan)
You would think these federal judges with all their experience would know by now that it is impossible to tell when a liar is not lying. Why they persist in this folly is surprises me because they are intelligent and wise men. It does though make you wonder how many people have been direly injured by such guessing.