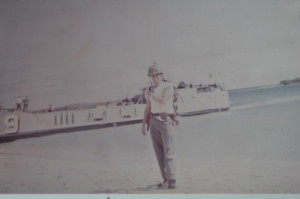 The Declaration of Independence was signed by 56 persons on the 4th of July. Yankee Doodle Dandy was born on the Fourth of July; both John Adams and Thomas Jefferson died on that date in 1826. They were the only two who became president of the United States.
All of the signers of the Declaration were men. All were white. They ranged in age from 26 to 70. Except for one signer who was a Catholic, all the rest were members of the Protestant religion.  32 were Episcopalian; 13 Congregationalists; 12 Presbyterians; 2 Quakers; and 2 were Unitarian or Universalists.
It is fair to say that the Declaration was the product of white male Christian thinkers and doers. Much overlooked is that these were serious people. Just before the place for signing the document were these words: "And for the support of this Declaration, with a firm reliance on the protection of divine Providence, we mutually pledge to each other our Lives, our Fortunes and our sacred Honor."  (my emphasis)
That pledge was not an idle pledge. The Declaration was a treasonous document as far as the King George III was concerned. It said of him, "The history of the present King of Great Britain is a history of repeated injuries and usurpations, all having in direct object the establishment of an absolute Tyranny over these States." 
At that time the British had a huge army and the Americans had no military force. There were scattered white men from the same background as the Signers who eventually came together under the command of our first president George Washington. They struggled to preserve the independence. In the interim the Signers knew that if the battle was lost their fortunes would be confiscated and their necks might well be fitted with ropes.
I often wonder where did those men have the courage to do this. In thinking of that I look at our leaders today and wonder what courageous act have any of them ever done. The Signers were willing to pledge their fortunes on this risky enterprise; now people seem to want to make their fortunes by becoming our leaders.
Today, the only ones who come close to pledging their lives for our country are those very few who willingly wear our country's uniform. Unfortunately, they are little appreciated and usually ignored but mostly abused by the situations into which they have been put by our leaders.
Two things though seem to have been totally lost in the 239 years since that date: the idea that one has "sacred honor" and the reliance on the "protection of divine Providence."  When was the last time you heard the word "sacred." Its definition is that it is related to God or religion and has nothing to do with the secular. In a sense in a secular society where God has been put aside you have to wonder whether honor has also followed.
These men may not have gone forward with this rebellious act if they did not believe their cause was right and that being right they expected God, or in their words divine Providence, to protect them. They did not rely upon their fellows alone but called upon God to assist in their endeavor; and in doing that made their sacred pledge.
These men established a nation where not only white Protestant men could live and thrive but a nation where men and women of all races and colors could come and live. This they affirmed in the preamble to the Declaration when they said: "We hold these truths to be self-evident, that all men are created equal, that they are endowed by their Creator with certain unalienable Rights, that among these are Life, Liberty and the pursuit of Happiness." 
The Declaration of Independence began with a statement about what God gave to men and ended with a request for God's protection. It is something we must keep in mind when we are told we are a secular nation. That we are not.
Two questions we should consider today:
Could a country such as ours have been founded by people who did not believe in God?
Can a country founded upon the idea of God's protection long endure if it turns from Him?