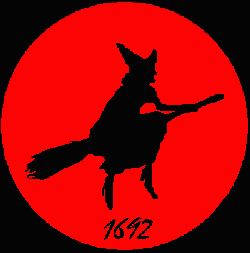 One of the great travesty of justices is about to occur this afternoon.  Judge William Young will sentence former commissioner John O'Brien to prison for five or more years for engaging in patronage.
For O'Brien to be convicted the judge had to come up with a highly convoluted instruction to the jurors according to attorneys who read it.  One suggested if it was that difficult explaining why the actions of O'Brien were criminal then how could O'Brien be convicted in the first place. Isn't it the idea that if a man commits a criminal act he should have an inkling that he is doing it. But everyone knows nothing criminal occurred in this case because as the judge himself said "patronage is not a crime." I suppose what he meant to say (forgive me Orwell) is: "all patronage is not a crime, but some patronage is different than others."
Remember the O'Brien case began with the Globe's Spotlight Team article on the patronage in the probation department.  As expected, the Massachusetts Supreme Court followed up on it and eventually the Globe was clamoring for the U.S. attorney to do something about it. She, as it usually occurs when the Globe makes its demand, fell in line. O'Brien was indicted and convicted for patronage even though patronage is not a crime.
But we are supposed to believe this is not about patronage yet the Globe headline for its editorial today states: "John J. O'Brien sentence should send a warning on patronage." Whoever set the headline apparently slipped and disclosed what we all knew it was about even though the Globe, Judge Young, and the federal prosecutors have tried to tell us wasn't.
In its editorial it states: "Patronage hiring isn't illegal, but the steps O'Brien took to accommodate lawmakers' requests . . . of running an elaborate racket, producing a false scoring system to make favored candidates appear that they had been hired on merit." But that's all nonsense. Whether O'Brien set up a system to hide the patronage or whether he just went about doing it doesn't it all amount to the same thing. The truth is patronage means hiring people based on doing a favor for a person's prior help or for someone else. Whether it is done one way or the other it all amounts to the same thing.
The Globe noted O'Brien hired "politically connected applicants" so the taxpayers did not get the "top-notch Probation Department they deserved." Again, it is complaining about patronage. Also, I've pointed out that since O'Brien had been probation commissioner both criminal activity and recidivism has drastically fallen. There has been no evidence, nor could there ever be, that had patronage not been practiced things would have been different.
The Globe continually points out how the case is about patronage. It writes: "Lawmakers can ask officials for favors, but if O'Brien's sentence scares them into ignoring them, that would be a fine outcome." Isn't that telling us what it's all about? And where is there any proof that things would be better without patronage. I've found that lawmakers and judges who recommend candidates will usually suggest those who will do a great job because they are putting themselves on the line for a person. Does the Globe naively think that everyone hired aside from patronage turns out to be a winner?
The Globe urges Young to give O'Brien a harsh sentence since he shows no remorse. Why should he. He didn't do anything wrong. It's like asking innocent people to show remorse and get a break on parole. Remember Gerald A. "Tooky" Amirault was held in prison for 18 years in part because he was innocent and wouldn't show remorse.
Then if there is any doubt about what the case is about the Globe admits in the final two sentences the crime is in fact patronage. It tells us its purpose in urging the case be brought and in demanding Judge Young to slam O'Brien who is in his mid to late Fifties and has never been involved in any criminal activities during his lifetime: "Cleaning up state government will require the political system as a whole to finally reject patronage hiring, and the system of winks and nods that supports it. A tough sentence might help send that message."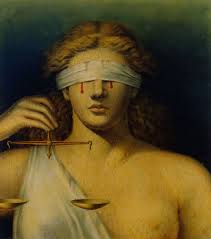 Don't tell me the case wasn't about patronage. That's all it was about. The sentencing of John J. O'Brien today is as valid as the sentencing of the women as witches in the old days in Salem.  Lady Justice Weeps.