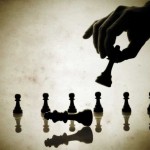 Carney and Brennan (C&B) will ask why are they so intent on putting Connolly away forever and getting Whitey?  Why did they do things unprecedented in the annals of American criminal justice by giving the witnesses against Whitey, each one far more evil than Whitey, gifts better than the Magi bought the Savior: A confessed murderer of 20, six months in jail for each murder and $1000 for each one when he left his cushy prison; a vile man who informed on his friends all his life and murdered among many others two young women who he had abused; a life long thug who beat and maimed people, who prided himself on being Brutal, who  participated in five murders doing only a year in jail, one for each plus the return of lottery money the government initially asserted he extorted from others; or a FBI supervisor incapable of not lying who was in charge but preferred to fill his pocket with lucre who retired with full pay and spent not a second in prison  Each deal outrageous, combined the English language has no word to describe it.
And to what end? To "get Whitey the Informant" who turns out not to be an informant. What else could justify such madness on behalf of the government to compel it to make such deals? What is it that Whitey did or knows that makes him in the government's eyes criminal numero uno  — an occupier of the number one spot in the ten most wanted people in the world, replacing Osama bin Laden the leader of the murderous Al Qaeda
Imagine that! This gangster from South Boston who rarely left the Boston environs is elevated to such lofty heights that he replaces the leader of the terrorists we have spent trillions of dollars fighting and are still at war with. Think of that and ask how does Whitey fit into all of this?
I ask you have you ever thrown off your mental shackles and spent a moment to think of what it means if Whitey isn't an informant? I've laughed at his claim of not being one believing it was delusional or an old man's strategy to redeem something of value to an ill spent life. I never gave it a serious thought until just the last few days. I'll explore that more later. Now I want to try to figure out what is it about Whitey that put him at the top of the criminal and terrorist mountain.
We've been told by Carney he had a deal with O'Sullivan. We can objectively see he had a deal because he was tied in to the Race Fixing case as solidly as those others who were convicted but given a pass. O'Sullivan refused to indict him. Does that give us a hint?
I often asked why would O'Sullivan give Whitey anything if Whitey was not an informant. I'm caught up in the thinking based on my years of prosecuting that a prosecutor would only make a deal with someone if they had some information to give back. I never imagined the other situation which apparently was behind the deal between O'Sullivan and Whitey.
Whitey had to have known something  that could force a prosecutor to make a deal with him. More simply put, Whitey had something with which to blackmail the prosecutor. Gangsters believe everyone has his price. Everyone can be bought. Judges, prosecutors or elected officials. You just have to find what it is they most value and threaten to take it away,destroy it or reveal it.
What was it then that O'Sullivan most valued? What was it Whitey could have known that he could blackmail O'Sullivan with?
One thing we know he knew and that was that Flemmi had been informing on people since the 1960s. He had been undermining the Mafia and others since that time. If Whitey decided to expose Flemmi's status, the DOJ and FBI would have known he could severely damage their attempt to destroy the Mafia in Boston and New England .
But it could have been much more than that. He might have known from Flemmi that Salemme now doing time in state prison for blowing up Attorney Fitzgeral's car didn't do it (as Salemme has said) and the FBI and DOJ people knew about it and let him get wrongly convicted in order to protect Flemmi. Not nice stuff.