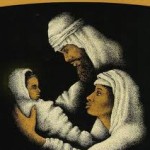 Merry Christmas to All Those Who Follow the Julian Calendar like some in my family. The kids always liked the idea of celebrating both a Gregorian and Julian Christmas. The celebration of Christmas does not involve a Santa Clause but gifts are still given out. The big event is on Christmas Eve when the family sits down to a meal that has 12 different meatless and dairyless foods. My Ukrainian wife continues her family a tradition that has come down through many generations.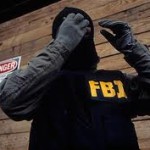 I interrupt my Christmas celebrations being struck today by an article that I read about an incident that occurred in an FBI office in Media, Pennsylvania. 8 amateur burglars broke into that FBI satellite office 43 years ago on March 8, 1971, and stole all of its records. They were never caught. I'd have to guess that was the only time in the history that so many people were involved in a burglary and no one talked. We know of the Gardner Museum heist, another notorious burglary that the FBI has been unable to solve, but that only involved two or three thieves. Imagine 8 people, actually there were 9 but one dropped out before the date the job was pulled, keeping quiet all these years.  Only recently, the statute of limitations on the crime having long expired, have some come out publicly and disclosed their roles in it. All the culprits were what we then called peaceniks.
One burglar explained: "When you talked to people outside the [peace] movement about what the F.B.I. was doing, nobody wanted to believe it. There was only one way to convince people that it was true, and that was to get it in their handwriting." I smiled reading that as I thought  nothing has changed in 43 years.
The documents showed that J. Edgar Hoover had an obsession with stifling any dissent in this country.  He set out as his purpose to: "enhance the paranoia endemic in these circles and will further serve to get the point across there is an F.B.I. agent behind every mailbox, . . ."   This was the thought process of the man who had been director of the FBI for 47 years at the time; he had set his agency to war against the American people who were against the Vietnam War. Reflect on that:Hoover had a group of Americans, FBI agents, who were willing to go about intimidating people who were peacefully exercising their First Amendment rights.
Yet, that was nothing compared to what eventually was revealed as a result of this break in. On one document were the words: "Cointelpro." It is typical of the FBI to indulge itself in acronyms such as "Elsur" for electronic surveillance or "LCN" for the Mafia. Cointelpro was an actual attack upon Americans where FBI agents set one group against another with disinformation which resulted in the deaths of some people. One person described its purpose as: "The intent of Cointelpro was to destroy lives and ruin reputations."
Here's what the FBI's spokesman said: "a number of events during that era, including the Media burglary, contributed to changes to how the F.B.I. identified and addressed domestic security threats, leading to reform of the F.B.I.'s intelligence policies and practices and the creation of investigative guidelines by the Department of Justice."  You note nothing is mentioned about the FBI's malfeasance and dirty tricks changing. We know that they haven't.
These burglars were terribly ordinary people. John and Bonnie Raines were two of them. This was to be their final protest against the Vietnam War but what a risk they took. They had three children and had they been caught their lives and their children's would have been changed forever. John Raines, now 80 recently said, "It looks like we're terribly reckless people. But there was absolutely no one in Washington — senators, congressmen, even the president — who dared hold J. Edgar Hoover to accountability. It became pretty obvious to us,that if we don't do it, nobody will."
Few are made of sterner stuff than the Raineses. They and their fellow patriots were willing to risk their freedom to point out the nefarious behavior of J. Edgar Hoover and his troops of witting agents. What had America wrought in creating such an agency that would war on the American people expressing their Constitutional rights; and how is it a man of such ignoble character that would lead this attack is much revered to this date?
420 days after that break in J. Edgar Hoover died.
43 years after that break in, despite the heroic efforts of these protestors, sadly, we must admit that they utterly failed.
The break in was motivated because "there was absolutely no one in Washington — senators, congressmen, even the president — who dared hold [the FBI] to accountability." 
Nothing has changed. Things might be worse. Today the FBI has become so bold by its lack of accountability that it can shoot down an unarmed person and refuse to explain its actions. 43 years ago we had some who felt compelled to act because no one else would. Where have all our heroes gone?