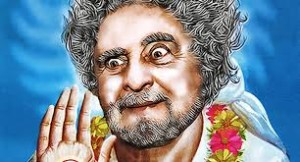 Here is  Donald Trump' speech if you have the time to read it. It is the one he gave along with the one that was leaked to the press before he made it.
He started by saying: "We will be a country of generosity and warmth. But we will also be a country of law and order." He added: "I have a message for all of you: the crime and violence that today afflicts our nation will soon — and I mean very soon — come to an end." He did not tell how that would happen.
He then put out a number of problems he believed America is facing both at home and abroad saying: "Tonight, I will share with you my plan of action for America." He had would never tell us of his plan.
I thought finally we will hear some substance and not a litany of complaints.
He went on: "our plan will put America First." Great, I thought, let's hear it.
He went on: "My plan will begin with safety at home . . . On the economy, I will outline reforms."
A bit later he said: "The first task for our new Administration will be to liberate our citizens from the crime and terrorism and lawlessness that threatens their communities."
He added: "When I take the oath of office next year, I will restore law and order to our country." How I wondered. He said: "I will work with, and appoint, the best prosecutors and law enforcement officials . . . ." That is at least part of a plan but what exactly will he do that isn't being done now?
There was no more on that. He moved into saying: "I will work to ensure that all of our kids are treated equally, and protected equally."
Good idea, I thought. What is your plan. He offered none other than saying he will ask himself if he is doing enough.
We then ended up in foreign lands. He said: "we must also address the growing threats we face from outside America: We are going to defeat the barbarians of ISIS. And we're going to defeat them fast."
I have been urging that all along. I waited for his plan. He had one. He said: "we need to focus on three things."
He went on: "We must have the best intelligence- gathering operation in the world. We must abandon the failed policy of nation- building and regime change . . . " Good ideas I thought but how are you going to do it.
He had an answer: "we must work with all of our allies who share our goal of destroying ISIS and stamping out Islamic terrorism. . . ."  That's what we have been doing, I thought, what is his plan.
He had none other than to say the usual convention talk of working: "with our greatest ally in the region, the State of Israel. "
He then talked about how he said NATO was obsolete "because it did not properly cover terror, and also, that many of the member countries were not paying their fair share." He added: "Shortly thereafter, it was announced that NATO will be setting up a new program in order to combat terrorism . . . "  I guess the idea he wanted us to believe is because he said it was obsolete it changed. That isn't the case – NATO has been contemplating that role for a long time.
I also thought, speaking of countries not paying their fair share, what were his plans for Israel that gets billions of cash from us each year. You have to know he has our NATO allies worried America's unprecedented turning away from a long-term alliance.
But while I was thinking he told  us about the third thing we had to focus on: "immediately suspend immigration from any nation that has been compromised by terrorism." To which he added: "We don't want them in our country."
Wow, that was weird, I thought. He had no plan for fighting ISIS – his three things – better intelligence, stopping nation building and regime change, and keeping them out of our country is no plan to defeat ISIS .
He said: "We are going to have an immigration system that works . . . " but never said what that was; he talked about illegal immigrants and how some have murdered Americans and how he could solve it but offered no plan other than to say, "We are going to build a great border wall to stop illegal immigration, . . . . "
Going on he said:  "On January 20th of 2017, the day I take the oath of office, Americans will finally wake up in a country where the laws of the United States are enforced" but said no more about it.
He told us: "My plan is the exact opposite of the radical and dangerous immigration policy of Hillary Clinton" but did not tell us what it was. He continued: "I have a different vision for our workers. It begins with a new, fair trade policy . . . "  Here is a plan at last. He is going to "make our country rich again. Using the richest people in the world which our country has, I am going to turn our bad trade agreements into great trade agreements."  He can do that because he says: "I have made billions of dollars in business making deals."
Earlier in his speech he said: "Big business, elite media and major donors are lining up behind the campaign of my opponent because they know she will keep our rigged system in place." His plan is to bring those same people, the richest in America, in to do our trade deals. The average American Joe and Sue are supposed to believe the people who made the most money in the country during the time when they were falling behind are now going to do deals that will help them.
He went on saying he's going to tear up the multi-nation trade deals and "make individual deals with individual countries" which is nonsense talk in a world so interconnected. If he doesn't get what he wants he says he will walk away from the deals which is also nonsense talk – America is not a business it is a country that needs to work with and compromise with others unlike businesses. But I have to admit in this one area he had a plan as unrealistic as it is. even though it is more a nostrum than anything that will work.
He then tells us "I have proposed the largest tax reduction of any candidate . . ."  That is true. It is outlined here.
The problem is according to those who studied it is: "the fundamental concern the plan poses is that, barring extraordinarily large cuts in government spending of future tax increases it would yield persistently large, and likely unsustainable budget deficits." That, of course, you would expect from a plan where everyone's taxes are cut.
While cutting taxes he says: "We will build the roads, highways, bridges, tunnels, airports, and the railways of tomorrow. . . . We will rescue kids from failing schools by helping their parents send them to a safe school of their choice. . . " and help the students drowning in debt and "We will completely rebuild our depleted military  . . . We will take care of our great veterans" who will be able to visit the doctor or hospital of their choice. While cutting back on the money available he is going to spend more. He sounds more like a liberal democrat with his largesse.
The big problem is he has no plan of action for America which he promised to tell us about at the beginning of his speech. More than ever he has shown himself for what he is which is a tabula rasa on which you can write anything you want and believe that is what he stands for.
Stop fooling yourselves! The man has no plan. He is a charlatan.