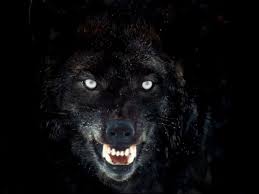 No one seems to have really comprehended what happened. Had they paid attention they would have seen that in the same courthouse within a few days of each other the judges in handing out the sentences made it clear. Most people were too dense to make the connection about how cleverly disparate justice is dispensed in Boston's federal court?
We believed a Mafia hoodlum gentleman, the former head of the New England Mafia, a lifelong criminal, Anthony Spagnolo known as Spucky, and Crazy Eyes, who has been involved in criminal activity since the 1950s – drugs, robbery, racketeering, gambling, etc. and who is believed to have been involved in at least two murders was a bad guy. He had been sentenced in 1991 to 9 years for drug distribution and other racketeering offenses.
He was before the federal judge in Boston where he pleaded guilty to an ongoing extortion that lasted many years. The media article noted "prosecutors sought to send a message to the aging gangster." Quite a message! They recommended he serve 24 months in prison.
The judge gave him 20 months. How was it that this hoodlum gentleman got so little time? In sentencing him the judge made it clear that we misunderstood the defendant. She called this former head of the New England Mafia Anthony Spagnolo "a frail older gentleman."
You would think the use of the term gentlemen with reference to a Mafia boss is a perversion of the English language. J. Edgar Hoover must be spinning in his grave knowing that he spent so much time chasing gentlemen. It seems in Boston federal court the judges hold the Mafia gentlemen in high respected.  At last we know why the Mafia is treated so kindly in Boston – we are dealing with gentlemen –  did you ever hear any judge refer to Whitey Bulger as a gentleman? 
Spagnolo was involved in that extortion with an other Mafia hoodlum gentleman named Pryce "Stretch" Quintina, a nephew of Patriarca Family consigliere Charles Quintina.  Stretch was considered a suspect in a 1981 gangland murder of mob associate and convicted felon Angelo Patrizzi. In 1995, Stretch and his Uncle Q-Ball were indicted and convicted together on extortion and racketeering charges. Stretch served an eight-year prison bit and was released in 2002.  Stretch after his many years of criminal activities received all of 15 months in prison for the ongoing extortion.
Both Crazy Eyes and Stretched were present at the 1989 induction ceremony into the gentlemen's club of four other  gentlemen at 34 Guild Street, Medford. The head of the local club indicated the religious aspects of membership when his deputy said: "no Jesus, no Madonna, nobody can help us, if we ever give up this secret to anybody, any kinds of friends of mine, let's say. This Thing cannot be exposed."
There was another sentencing of a real criminal within a week of Spagnolo. During the many years the gentlemen of the club were murdering, extorting and dealing in drugs, this criminal stayed straight. Yes, she committed no violent acts in her life. Perhaps that is why she was sentenced to 21 months in prison on top of the eight years and 9 months she is serving. I assume it is only fair she got more time than either of these gentlemen. No judge called her a "frail older lady." She just got hit with a hammer and sent off to do her best.
You see for years we were all mistaken. The judges knew better than the rest of us. The FBI war against Cosa Nostra, or as the FBI called it La Cosa Nostra, was not against a bunch of hoodlums. It was against a sort of gentlemen's club. Those FBI agents who did most to harass those gentlemen, John Connolly and Paul Rico, were duly punished by the courts for their actions.
The gentlemen's clubs, which were started in Sicily and where they still exist, were located up and down the northeast coast, in parts of the West Coast and in the major cities between the oceans. It also had clubs in foreign countries. Whitey Bulger's territory and environs surrounded Columbia Circle onward to Castle William, aka Castle Island, down to Broadway  station and back to Kościuszko (Columbia) Circle all in South Boston. In Boston, perhaps because the judges sit in a courthouse located in South Boston the believe his territory dwarfed that of the gentlemen's.
It is only fitting that any gentlemen not be punished as harshly as a woman who committed no violent acts yet fell in love with whom the judge deemed "a less worthy object of her love and affection," as if love is a rational decision, and went on to call that person "a monster." 
Only in Boston could a Mafia leader be called a gentleman and a small time brutal hoodlum a monster. I suppose that's why Mafia girlfriends never did any time since they only fell in love with gentlemen. .