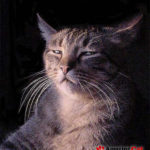 I thought reading it: "no one raised an eyebrow when she said it but he was condemned by others for saying the same thing."
Of course what she was saying was what any sibling should say. You have a brother or sister and you have a special relationship with them that is different from you have with others in the world. You may strongly disagree with their life choices or their politics but for most, I assume, the basic foundation of the relationship remains which is based on the love one has for their family members and especially the respect for their parents knowing they would want their children to love their siblings as the parents loved them.
This was so natural an expectation for her to have said it even though in a sense it was opposite to which one would expect from a person going into the position in life she was assuming that it passed without notice. Or, almost without notice because I did notice it and thought as I suggested above that had any an animus toward her as they did against him she would have been pilloried as he was for saying it.
Rachel Rollins is assuming the position of district attorney of Suffolk County. She grew up in Cambridge in a bi-racial family: her mother was from Barbados and her father was Irish-American. She was the oldest of their five children. She became a high achiever as did one of her sisters due to their parents determination . Like in all families one or two would disappoint their parents and ended up on the wrong side of the law.
I found this common in my neighborhood growing up. Many of the families I knew, including our next door neighbors who owned the best mongrel dog that ever lived, Mac, had one son in the priesthood and another in handcuffs. I suppose it is something that is more universal than one appreciated that most of those doing time in Walpole prison, or as it is now called Cedar Junction, have siblings who are exemplary citizens. I'm sure if the sibling on the outside was asked about the in behind the walls the answer would be similar to that of Rachel Rollins. She has a sister who is recovering from drug addiction and her brothers "have cycled in and out of prison. One is serving a 15-month federal sentence for violating his probation on a firearms and heroin distribution conviction."
She said: "I will never make excuses for them. You can love somebody but not be supportive of the choices they made."
Didn't he say just about the same thing. Wasn't it his position that he loved his brother and hoped that those things people were saying about him we're not true. Didn't he say that most people who were saying things about his brother were being paid to do so? He was right about that because they were getting unbelievable lenient sentences if the gave information about him. Was it not in their interest to exaggerate his venality while lessening their own?
He said: "It's my hope that I'm never helpful to anyone against him. I don't feel an obligation to help everyone to catch him."  He spoke those words to a grand jury. His testimony was supposed to be secret but the federal prosecutors violating their oaths gave it out to the Boston Globe to embarrass him. Later Jeff Jacoby called for him to be shunned by people for loving his brother and not feeling a need to help hint him down.
Should Suffolk's new DA feel an obligation to turn in her siblings for crimes they have or may commit?  Should she not hope that what she may have heard about their activities are not true? Should she be shunned? Of course not. It against nature to expect siblings to be adversaries.  Massachusetts law recognizes this.  There is no criminal wrongdoing by a sibling helping to aid and abet or otherwise conceal  a sibling's criminal activity.
Why then the double standard? Why was he condemned and chased out of office for his actions? Why werent the federal prosecutors, the true wrongdoers, not condemned for breaching grand jury sanctity for nefarious purposes? It was not the best of times.