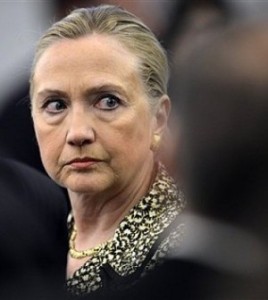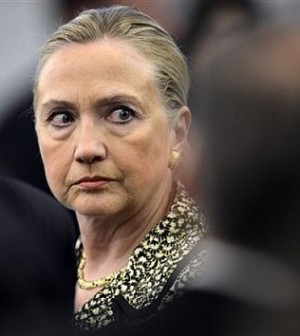 No criminal charges will be forthcoming against Hillary. Only the truly dumb would ever believe there was a chance that she would have been charged. What person, even those of the highest integrity, such as Loretta Lynch or James Comey, would deprive her of her chance to gain the presidency.
You would need some highly courageous and honest officials who could stand up to the Clinton machine to bring it about. It has been a long time since we have had that type of person in the United States of Political Posturing. In part this is because such people as the Clintons have gained power and have brought along into power people willing to do anything sinister or outright evil to keep them in that position and will crush anyone who stands in their way.
How difficult is it to recall how the best friend and lawyer of the Clintons, Sandy Berger, who they had as a national security adviser who was willing to steal from the National Archives documents that Bill Clinton wanted to hide.  Did you forget about that incident?
It was just a pattern where the Clintons sought to lie in that case to take a position contrary to the know facts. To do that they arranged for that their lawyer to steal the documents proving otherwise. Nothing happened to him of any significance. No one dared pursue it to connect it to the Clintons.
Bill and Hillary know the people of the country are entitled to by law to know what their government officials do while in office. For her that idea proved a terrible inconvenience. She did not want people to know anything about her dark side. No more would she depend on lawyers sneaking into the National Archives to steal papers. She would not make them available herself.
It is hard to overstate the evil in her setting up her own private email system. That alone should have made it impossible for her to continue to serve in public office. She well knew she was setting up a system to hide her true actions from the American people and future historians.  She made sure that subsequent knowledge of her true dealings would never be fully known. When she finally was forced to disclose her emails she destroyed over half of them suggesting they were not used for official business. We know many were. How do you believe one who lies so much?
Her wrongful acts in themselves implicated hundreds of other people in her shenanigans. This is how evil spreads. She surrounded herself with people willing to conspire with her in these doings. We have also just learned that along with conducting her secret email correspondence she destroyed her daily schedules which clearly had evidence of official  government business on them.
Everything shouts out that this is not an honest person. She is destroying any trail that shows her true activities. It is something gangsters do to hide their criminal activity. She and her friends have decided the American people will not know the truth. They forever deprive us of the true knowledge of our countries doings with foreign countries during her time as secretary of state.
We know from the public statements she has made that like her husband she lies. She stood at a podium and lied about the content of the emails on her computer boldly stating there were none that were of a secret nature just like her husband when he stood at the podium and lied about his scandalous conduct, There are others: the false information about the reason behind the Benghazi attack; her coming under fire after landing at an airport, going back to the early days of her husband's administration about the involvement in setting up a forerunner of Obamacare.
Then remember the suicide of her personal lawyer Vince Foster. The man was having trouble coping with the Washington, D.C. pressures. Two weeks before he killed himself Hillary was trashing her long time friend to his face in front of others.
Even as recently as last Friday a coupled of days after FBI Director Comey came out and told of the classified emails Hillary maintained on her private computer and how she was extremely careless she lied. In an interview with PBS she arrogantly stated against all the facts that: "I do not believe they were careless. I do not believe that they sent material that they thought was classified, and certainly no finding of anything intentional was made after this investigation."
 Almost 70% of the American people believe she is not trustworthy.
The Horror of Hillary holding the highest honor is simple. She is a selfish liar who will step over anyone who disagrees with her. How will we the people know the truth when we see that all around her participate in her lies? How much worse will it be when she holds the ultimate executive power in the country?