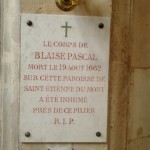 Yes or No:
Pick one or the other.  Don't pick both. Only one answer is right. So make a choice.
#1.  Todasheve was an Islamist:
Yes ( )  No ( ) Answer:
#2.  Todashev was a friend of Tamerlan Tsarnaev.
Yes ( )  No ( ) Answer:
#3. Todashev was  a legal permanent resident in American.
Yes ( ) No (  )  Answer:
#4  Todashev was being interviewed for the first time.
Yes ( ) No (  )  Answer:
Multiple Choice Answers:
Pick one. Don't pick more than one, No one answer is right. So make a choice.
#1.  Todashev met his death in the presence of how many law enforcement officers  (a) 4;  (b) 8;  (c) 12; (d) too many to count;  (e) all of the above.
#2.  The proper description of Todashev's meeting is described as (a) an interview; (b) a raiding party; (c) an Abu Ghraib redux; (d) a loop de loop; (e) all of the above.
#3   The meeting began at (a) 7:30; (b) 8 ish; (c) sometime Tuesday night; (d) after midnight;  (e) all of the above.
#4. Before he we shot Todashev put the FBI agent in fear by brandishing (a) a knife; (b) a blade; (c) a blade of grass; (d) a club (e) all of the above except (c).
#5. The secret FBI agent, who is one of the few people in America who can kill someone and not be identified, fired (a) one shot; (b) one or more shots; (c) one shot and maybe more; (d) two shots; (e) more than one but less than ten shots.
#6. The secret FBI agent shot Todashev in (a) the head; (b) the head and chest; (c) the head, chest and stomach; (d) the leg; (e) not yet decided
#7 Todashev was shot at (a) as soon as the agents arrived; (b) after seven hours of polite questioning; (c) at 4:00 in the morning; (d) after midnight but before sunrise; (e) sometime before he died.
#8 When Todashev was shot the FBI agent who shot him was (a) alone and apart from the other cops; (b) was in the same room with the other cops; (c) was in the same room but the other cops had gone to sleep; (d) was practicing trick moves with his gun; (e) was just doing her job. 
#9 The FBI agent was required to get stitches at the local hospital. She got how many stitches; (a) 1; (b) more than 1; (c) a lot; (d) several; (e) all of the above.
#10. The FBI agent got stitches on her: (a) face; (b) hand; (c) arm; (d) legs; (e) body.
#11. The FBI agent got stitches because she was injured with (a) a blade; (b) a knife;  (c) a club; (d) a blunt instrument; (e) its privileged information.
#12 The FBI agents was accompanied by cops from (a) other FBI units; (b) Massachusetts State police; (c) Florida police; (d) DEA agents; (e) all of the above and more.
#13: The FBI agent did everything right because (a) she's an FBI agent; (b) it just works out that way; (c) she was acting in fear of her life; (d) she only knew how to shoot to kill; (e) she felt all alone in the world like Agent Fitzpatrick after he interviewed Billy Bugler.
#14: The FBI will take how many days before it tells us its version of what happened; (a) 1, it's an easy investigation only cops were there and they filed their reports; (b) 7, it's an easy investigation only cops were there and they're coordinating their reports; (c) 14, it's not an easy investigation, someone may have been outside lurking in the bushes who knows what happened; (d) 140, it's a difficult investigation getting the stories lined up and counting the steps between Washington, DC and the site of the killing; (e) never, we don't have a right to know
#15: The FBI was investigating Todashev for (a) the Marathon Terrorist Attack; (b) the Waltham triple homicide; (c) fighting over a parking space; (d)  all of the above; (e) just to do something to keep busy.
#16:  The FBI needed a least nine men to go interview Todashev (a) in case he wanted to play basketball; (b) in case they were challenged to a baseball game by Todashev and his friends; (c) nine rhymes with fine; (d) a lot of guys were looking for overtime pay; (e) they didn't have room in Todashev's apartment for more than nine.
#17  Todashev was killed at his girlfriend's apartment, where is she now. (a) working at a 7/11; (b) at a friend 's house; (c) under arrest for being an accessory to murder; (d) in the victim witness program; (e) on vacation at Guantanamo Bay.
#18  The FBI is taking so long with its investigation because (a) it takes a worried man to sing a worried song; (b) the overtime pay has not run out; (c) because the apartment had two bedrooms and two baths; (d) because long is a relative term and it may not be long after all; (e) because Howie Long comes from Charlestown, MA where the McLaughlin brothers used to live.
#19  The people leaking information to the mainstream media about Todashev's death are (a) sometimes wrong; (b) usually wrong; (c) always wrong; (d) FBI agents floating balloons; (e) all of the above.
#20  The people will forget about the killing of Todashev in (a) a week; (b) a month; (c) they'll never forget; (d) they've already forgot; (e) whose Todashev.
#21 The FBI agent who fired his weapon after she took it from his holster said she did that because in his training she was taught to fire to kill. He said she had never killed anyone before but if he had to do it she thought Florida was a place to do it. In the above sentence the FBI is identified as (a) a male; (b) a female; (c) two persons in one both male and female; (d) there must be more than one agent; (e) in a politically correct manner in today's new version of herstory. 
There are no correct or incorrect answers to the multiple choice test since we don't know what happened so one guess is as good as any other.