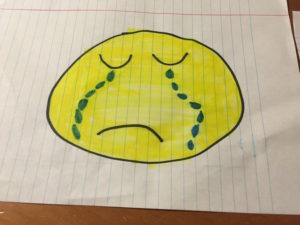 D.Trump the supreme con man is engaged in a rope a doping with his plan to destroy the health care for millions of Americans. If he knew what he was doing when it came to Obamacare (Affordable Care Act) that would be one thing but it was obvious early on whenever he spoke of it he had no idea what he was talking about. Now he comes out and admits it.
Well isn't that just dandy that at this late date he's catching on that he has been living in la-la-land. Now he says:  "It's an unbelievably complex subject. Nobody knew that health care could be so complicated."
If he was not so allergic to the truth he should have stated, "I, D.TRump, never knew that health care could be so complicated." That is the truth because there were many people who knew. Hillary Clinton knew back in 1993 when she had a go at it. If he was not so allergic to reading he would have known that it was quite well-known.
Three days before he made this statement there was
an article
in the New York Magazine the headline of which read:
"Trump's Health-Care Nightmare Is Only Just Beginning." 
In that article the author Jonathon Chait stated:  "
Altering the health-care system is extraordinarily difficult. Health-care reform failed under Harry Truman, Lyndon Johnson, Richard Nixon, Jimmy Carter, and Bill Clinton because the system is almost impervious to change — people who have access to medical care are terrified of losing it, and the people who sell them that care are loath to lose their livelihoods."
Trump's talking point when pressed during the debates was that he was going to allow insurance companies to sell in more states. He had not taken it any further other than preying on people who had the idea that Obamacare was bad until recently when they learned they might lose it. It is well-known it added about 20 million uninsured to its roles, prevented people from being uninsured because of prior conditions, and allowed kids access to their parents plans until age 26.
Chait noted:
"Obamacare was not a perfectly designed law, but it did reflect a kind of political genius. It found a way to pay for access for the uninsured with minimal disruption to the status quo. Obamacare did create some losers: The very rich pay much higher taxes, and young, healthy people have to pay higher premiums on the individual market. (The latter could one day become winners under Obamacare should they grow unhealthy or un-young.) They made a lot of noise — remember the media freak-out over the tiny number of people who lost their plans in the individual market? — but they were vastly outnumbered by the winners: millions of people who could now have access to insurance who once could not afford it."
Having admitted he had no idea what was involved in Obamacare he is still going to change it. He will persist because he is confused and ignorant of the hardships many Americans face. He will because as is shown by this tweet, his understanding of the American health care system ranks at the level of a fifth grader. He tweeted along with a picture of himself and a group of men dressed in their best dark business suits standing behind him: "Great meeting with CEOs of leading U.S. health insurance companies who provide great healthcare to the American people."
Really! That's his actual tweet. He thinks healthcare is provided by the insurance companies. Who needs doctors, nurses and hospitals? We have insurance companies providing the health care. Perhaps that is why he is so fond of Putin's tactics in Aleppo where he had his forces bomb the hospitals and White Helmets. Putin promised D.Trump he would not interfere with the Aleppo health care system and avoid bombing the insurance companies.
Sophocles wrote: "Far wandering hope, though a good fortune for many men, is for many others a deception of their flighty lusts. upon the man who knows nothing it creeps up until he burns his foot on the hot fire. Wisely from someone a word of renown has been revealed. Evil seemeth at some time a good to one whose mind the god is leading to ruin. "