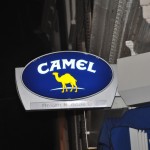 It's Sunday so I'm reflecting on things. Last night I was at a book group discussing the book "Who Am I" by Richard David Precht. It concerned a lot of philosophical questions relating them to what we know about the human brain and offered some suggestions about being happy. Philosophy's purpose is to ask and answer questions so I suppose having read the book and engaged in last night's discussion over wine and a meal I'm of the mind to ask a question today.
It relates to yesterday's post that talked about how it appears people who are supposed to be concerned with justice apparently turn their eyes to injustice as long as the person being adversely affected is one who society has hostile feelings toward. As I noted evil thrives when people who believe they are good do evil things,
I have this sense that when you mix good with evil the good will become tainted and the evil will remain unaffected. You've heard me say before you can't take the gangster out of the gangster. Mixing a little white paint with black results in little change whereas mixing a little black with white makes a world of difference. The evil person cannot really change whereas the good person can be compromised by evil.
Isn't that the theory of the case against FBI agent John Connolly that he was corrupted by his association with Whitey Bulger and Stevie Flemmi? No one suggests Connolly made those men less evil; rather, it is that they made him less good.
We are told that John Connolly knew or should have known that Whitey Bulger was murdering people. That is my sense especially as regards the trilogy of murderous episodes involving Roger Wheeler, Brian Halloran and John Callahan. Some people who comment here contest that statement saying if that were the case why wasn't something done about them because if Connolly knew so must have others known. They throw back at me my words that I do not believe Whitey or any of his henchmen buddies told other people of their murders.
It is true that I doubt Whitey told others of his murders. If Whitey's criminal philosophy is that the idea behind committing a crime is not to be caught, as Brutalman Weeks told us, he certainly wasn't going around confessing to others his crimes. However, the circumstances surrounding the trilogy mentioned above are such that not only Connolly but most FBI agents involved with him had to believe Whitey had a hand in those murders. Nothing was done because the FBI was protecting its top echelon informants as it continues to do to this day.
To catch Whitey, it became necessary for the people investigating him to interact and deal with the corrupt and evil Murderman Martorano, Brutalman Weeks. Kingsman Salemme and Rifleman Stevie Flemmi? They relied on them for their information and paid them for it through direct cash subsidies and reduced sentences. They became their buddies, as I relate in my book Don't Embarrass The Family. I wonder does their relationship with these gangsters mirror that of Connolly's and can it be said that they, like Connolly, should have known things that they averted their eyes from?
All of which brings me to my question:
"Is it proper to allow a witness to perjure himself on some matters if you believe he is not lying on more important matters?"
I ask this because it appears, especially with Brutalman Weeks, that he lied under oath when testifying in the trial against John Connolly. The prosecution team should have known he was lying. It has information from impartial witnesses that during the murder of Halloran, the man firing from the back seat of the car was bare-headed. Weeks said he wore a ski mask so that he would not have to identify that man. That statement did not play a major part in Weeks's testimony but it did serve to cover up the identity of a murderer. Can we say it is in the province of a prosecutor to put a person on the stand he or shet knows is perjuring himself? Does a prosecutor rationalize that when the witness swears to tell the whole truth it only applies to the major issues.
The same situation applies to Murderman Martorano. He brags about killing three or four innocent people who are driving in their cars when he is working for the Mafia's Underboss Gerry Angiulo. He says the man doing the shooting with him in the back seat of the card is a guy from Somerville. It seems clear that is untrue. He knows who this person is and will not identify him. Is it all right for the prosecutor to make a deal with a witness to let him protect some people in a murder while implicating others? Or, does that present shades of the Deegan case where Joe Barboza who was covering up for his friend Vincent Flemmi took him out of the murder scene and added others, a feat that cost the taxpayer over a hundred million dollars when it was discovered.
Those are two of many examples. It shows the involvement with gangsters puts the prosecution in a position where it has to reason that the little lies of its witnesses are not perjury. It does that by telling itself that those are not material to the main issue. They are lies nonetheless and they are material to securing a witnesses testimony especially when they involve protecting murderers who the gangster witness want to protect.
It seems to me that the white hatted prosecution team must notice that each day since they began interacting with their gangster witnesses their hats take on more and more of a gray tinge.