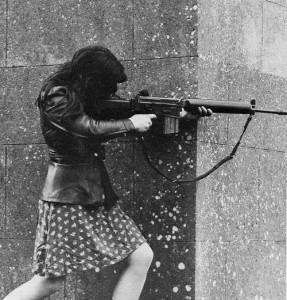 I grew up in inner city Irish neighborhoods where outside of us Irish we had a smattering of Polish, Lithuanians, other Eastern Europeans and Italians. No blacks, Asians or Jews hung around with us and if there were any Protestants they kept that to themselves. It wasn't that we had any problems with other kids of those alien denominations or races it was just that we did not know of them in our relatively homogenous group whose main interest was competing in sports. We were always either leaning against lamp or sign posts or playing some inner city street games as such as half-ball or when we were younger "off-the-steps."
The groups usually associated by age or grades in school. We were almost all Catholic. Some attended the Catholic schools at the lower levels and others stayed in the public schools although some who had attended the Catholic schools but were too unruly ended up in the public schools. The school in our neighborhood at the time I am writing about was the John Lothrop Motley School that had a nice back yard we used for playing stick ball but since it was so near the park and other open areas at the beach we did not use it that often.
We were always being bothered by the cops. There was a big Irish cop who like to walk up to our group and tell us to "break it up" even if we were doing nothing and then give a back hander to one of two of the guys who were slow in moving. Jimmy Clifford, an Irish neighbor and good friend, used to say the reason the cop did it was he did not like Irish kids.
Not that we liked the cops very much because they were sort of brutish to us preferring to slap us around rather than spending time booking us for some minor offenses like drinking in public. Those, of course, were before the days of overtime so there was no monetary incentive to arrest young guys committing misdemeanors. Often when we saw the cops coming we would take off even if we were not doing anything.
One day a case went to the Massachusetts Supreme Judicial Court (SJC). It seemed one night down near St. William's Church on Belfort Street a burglary had occurred. The cops learned that the guys who did it were three white guys unknown to the victims but two were wearing white T-shirts and jeans. The fled off toward Saxon Street but no one saw which way they went when they reached there. The cops decided to scour the neighborhood to see what they could see. They drove down Playstead Street and turning into the lot saw a couple of guys dressed in the same way as the suspects up at the shelter who immediately started running. The cops gave pursuit and arrested one who had a switch blade knife in his pocket.
The SJC wrote the cops should never have given chase saying that the known fact that cops like to beat up Irish kids: "suggests a reason for flight totally unrelated to consciousness of guilt. Such an individual, when approached by the police, might just as easily be motivated by a desire to avoid the recurring indignity" of being beat up "as by the desire to hide criminal activity. Given this reality for [Irish] males in the city of Boston, a judge should" weigh this in his calculation of reasonable suspicion.
Could you imagine such a case?