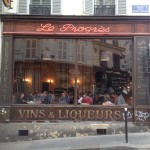 Today we'll hear Judge Denise Casper's charge to the jury. Given the parameters within which the trial operated, no one can really complain about the manner in which she handled the trial. She had a very calm manner, did not let the trial get too far out of control, was courteous to counsel even though it was not reciprocated at all times, was patient, talked out her thoughts giving counsel an opportunity to change her mind which she would do at times upon further reflection, and provided Whitey with as fair a trial as he was going to get considering his presentation was tethered by legal rulings that kept him from putting in the guts of his defense.
I offer my humble and sincere thanks to you who took the time to come here and read the posts and the discussions. This was sort of an alternative view of the case from that which is presented in main stream media.  I never envisioned myself a member of the "alternative press" which sprung up during the Sixties and at other times in our history when some thought things were going awry.  That seemed to me to the province of the young or radicalized but here I am in this one instance suggesting what you've heard from the mainstream is a twisted view.  The overflow press room brought in people from other parts of the country who had insights from outside our little parochial city. One with much experience in legal reporting remarked to me about the narrowness and one-sidedness of our local folk. Not one or two but all of them.
I'm especially thankful for all of you who ventured to write a comment to my posts. You have no idea how you stimulated my thinking. There were times I had no idea what to say in my next post but interacting with you I found something new to say. You were civil, respectful, inquisitive, opinionated, courageous, witty, and challenging. You contested my thoughts and corrected my errors. It was all done in a good spirit of engaging in friendly discourse without rancor even though you may have thought I was way off base, as I sometimes get at times. (I think I was picked off more at first base by the pitchers than anyone else in CYO baseball history.) Mostly you encouraged me in trying to get below the surface of these matters and explore the dark underworld which was disclosed as we scratched our way along.
In that light, a comment by Margaret to my prior post is what prompted today's post. She conjectures on what she would have done had she been on the jury. Given the evidence presented, she tells how she'd wonder at the government's use of those corrupt witnesses but on the whole she'd see Whitey as the leader of the cabal and find him guilty; on the other hand, had she heard the evidence that Whitey was not allowed to present on the immunity issue she very well may have decided the other way. Margaret suggested because of that the trial was a sham.
I do want to explore this more as time passes and I have more time to consider it. But I think Margaret is on to something. Whitey apparently is alleging that at one time he had a conversation with Jeremiah O'Sullivan, an assistant United States Attorney. The best that I can make out is that O'Sullivan was worried for his life. He said to Whitey you protect me and I'll protect you. I'll make sure that you are not prosecuted for anything you've done, are doing or will ever do. I want you to guarantee no one will hurt me or my family.
Far fetched? Not if you know O'Sullivan and the times we were dealing in. It's easy to pooh-pooh this but having been somewhat in O'Sullivan's position I had times when I wondered whether some of the people I were targeting might not set their dogs on me and a momentary fear would pass over which I'd feel in my gut. I'd wonder why I was doing the stuff. I didn't have to do it. If I didn't there's nothing to suggest someone else would have done it. I never carried nor would I. Even though I earned an expert badge in the Marines firing a .45 caliber pistol I didn't like guns.
I say somewhat like O'Sullivan. But O'Sullivan was far ahead of me because with the FBI's help he was seen as the one ready to plunge the dagger in the heart of the Mafia in Boston and New England. It would have been easy to hit him with outside help, an imported gun who'd then be taken out. Another Lee Harvey Oswald, Jack Ruby scheme. With him gone, maybe the pursuit would be slowed down or a message sent to live and let live.
In retrospect I see that without knowing it I was being protected. Whitey and Stevie had no fear of me, a state prosecutor. They knew the federals could always trump me as they did in the case I was doing with John Naimovich. They had the two jokers in a card game of joker's wild, John Connolly and John Morris.
A partial support of Whitey's immunity claim is my experience in shown by what happened to Naimovich. I have a series on Sunday about this. Everything about that case was unusual. What was it that motivated O'Sullivan to act to take down a state trooper who was knocking on Whitey's door in such an unorthodox manner?  You can explore that with me and arrive at your own conclusion.
Whitey was deprived of that defense because the judges ruled that such a thing could not have happened. That was a factual finding that was something the jury should have decided. The judges took that away from the jury. Having done that, the trial was unfair.
I will explore this further as time goes on.  I hope to continue writing about things relating to Whitey since they will still come up.  Although the title to this blog would indicate that with the trial ending so should the blog I'll be like those people who run for office and say they will only serve two terms but then decide they'll stay on.
Just yesterday an article showed us the ever-increasing encroachment on our rights by our government. We must remain aware of such things and do what we can to resist them. To that end this blog will continue so that we can discuss these things in the ways guaranteed to us by the First Amendment.
Maybe I'll modify the title. As I see it, there will always be a need to examine the actions of our government and criticize them where necessary. To that end this blog will be dedicated.