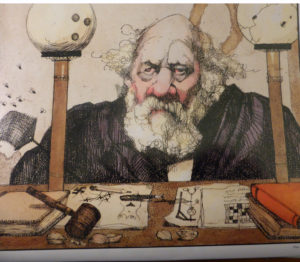 I have to add my two cents not that anyone needs to read anything more about the attempted appointment of Brett Kavanaugh to the Supreme Court. But at this point I've got a few observations that impel me to speak up. What has been an unusual process all along has now turned into a three-ring circus that will soon shut down.
I've posted before that I thought Kavanaugh's appointment would go down in flames noting "one more well placed shot we can figure his nomination is to explode." I wrote that before Christine Blasey Ford jumped into the picture. My problem with Kavanaugh was that so much of his background seemed to be hidden by the Republican majority. In doing that, the suspicion that he was involved in something not so kosher to today's America was heightened. I don't think though that it had anything to do with his sexual activity but the failure of the Republicans to be totally open about him gives some reason to believe that was the case.
The thoughts I have had involve various matters. As a prosecutor I knew that there were statutes of limitation to almost all crimes. I understood its purpose. As time passes memories weaken, witnesses disappear, and evidence to defend oneself evaporates. In the recent years that idea has been put aside when it comes to sex crimes. There the revised statutes of limitations allowed some ancient matters to be prosecuted disregarding the reason why it existed in the first place. We decided as a society that crimes of a sexual nature are not disclosed when they occur but much later because of the trauma involved.
There is no statute of limitations on matters outside of the courts. Many famous people long after leaving our earthly home have had their reputations besmirched by writers. They have no chance of rebuttal. They are not even protected by libel laws.
However an accused still living may respond. It is difficult to do so in this era where an allegation of sexual abuse is prima facie validation of its happening. In the face of that a denial nor the person's reputation is enough to rebut it. I suggest only a full investigation by an impartial party can do this. That is why I am bothered by Kavanaugh's silence on whether one should happen; as well as the Senate's reluctance to have one.
I understand why it does not want to call the one independent witness, Mark Judge, to a hearing. He is alleged to be an overall dirt ball in relations to women. He might defend Kavanaugh from Dr. Ford's allegation but the room would be so muddied-up by him a lot would have stuck to Kavanaugh.
We have the revelations of Deborah Ramirez. She tells the story about being fallen down drunk at a big booze party of freshman at Yale. While in that state she now recalls Kavanaugh exposing himself to her. She seems in part to identify Kavanaugh as the culprit based on what someone said rather than what she observed. The allegation itself certainly doesn't help Kavanaugh.
Not to miss a chance to stick himself into the middle of a story along comes publicity hound Michael Avenatti  with his secret witness who is so credible that no one will doubt her story. She's due to appear at any moment or not until Avenatti can suck as much publicity for himself out of this. Avenatti claim to fame is he represents a hooker/showgirl who was involved with Trump.
Which brings me to one of the reasons I really dislike Trump. He is responsible for guys like Avenatti thinking they are presidential material. If one showman can be elected other loud mouth showman feel they too have a chance. Spare us!
The outcome does not look good for Kavanaugh. I say this because a recent Fox poll has 50% of its respondents against Kavanaugh's nomination and a 36 to 30 advantage of believing Christine Ford over Kavanaugh.  The Republicans in the Senate will see no reason to go down with him. I expect they will have a committee vote and one or two of the Republicans will vote against him. His nomination will fail at that level and the drama will be over.
The next nominee by Trump will be a woman whose views will mirror Kavanaugh's. How will Kavanaugh move on into the future? Will they go after him on the Appeals Court? Hard to tell but his reputation has taken a serious beating over what he may have done as a teenager. What does that teach us?