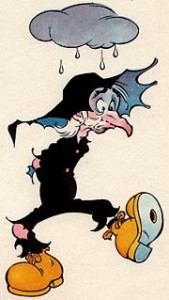 I believed Christine Blasey Ford when she testified that Brett M. Kavanaugh assaulted her in high school. I was skeptical about Kavanaugh's denial. Maybe the booze dimmed his memory. If it was no more than juvenile high jinks it left no impression. Maybe not being a victim lends to forgetfulness. Reading over my prior posts on the incident I wondered why Kavanaugh's nomination was being rushed and why he did not demand a full investigation.
The real question really is whether the actions that one engages in during high school (or even college) should be a disqualification for a future position. I suggested that perhaps not all but a lifetime appointment to the Supreme Court may be one where we would want a less blemished appointment.
Kavanaugh is now on the Court. My prediction of it tarnishing the Court was wrong. It is not that I agree with his judicial opinions but because the river of life flows on and people are caught up in the newest ado while the old one seems to lose its oomph. What we are left with though is the term Kavanized defined as a seemingly reputable man having a long forgotten incident or incidents in his past which at the time he considered innocuous, consensual or horseplay thrown back into his face.
Poor Joe Biden. He's out rounding up lots of money so that he can claim on the first day of his announcement he received more money than Beto's 6.1 million when out of the west rides in an allegation of inappropriate misbehaving tossing the best made plans of the old white guy into the Dempster dumpster.
We recall Joe's words during the  Kavanaugh days: "For a woman to come forward in the glaring lights of focus, nationally, you've got to start off with the presumption that at least the essence of what she's talking about is real, whether or not she forgets facts, whether or not it's been made worse or better over time. But nobody fails to understand that this is like jumping into a cauldron."    
Nevada politician Lucy Flores tell us that Joe touched and kissed her inappropriately in 2014. Lucy who was campaigning to be elected as lieutenant governor asked Biden to come and assist her campaign in which she was trailing badly. While waiting to go on stage she said she: "felt two hands on my shoulders" and "froze." Then Joe leaned in and "inhaled my hair," and "proceeded to plant a big slow kiss on the back of my head." Lucy is a big supporter of Bernie. That is not a reason to disbelieve her or is it.
No one dares suggests laches as a defense to Kavanizing. Joe tells us we must believe the essence of what she says is real because the woman is "jumping into the cauldron." Maybe, but from all I can see no one has lighted the fire under it. Those that do jump in seem to come out rather well, not "well done" as Joe suggests. If the accuser suffers no harm in making the allegation why must the essence be considered real?
Joe has felt the effects of being Kavanized. I believe Lucy because I can imagine touchy feely Joe doing it. The assault and battery happened. Hardly was it sexual in nature unlike other we've heard about. It was a showing of affection and support in a clumsy Joe Bidenish manner. It was sort of gross – not very – but who in a sober state places a " big slow kiss" on the back of the head of a relative stranger?
Some suggest it is the end of Joe's dream; others because Kavanaugh survived his ordeal suggest it will matter little. I'd have to think it did him in. It will remind voters of his age, his being from a different era, and his overall ineptness. Basically, who wants to vote for a guy for president who goes around planting big slow kisses on the back of women's heads?