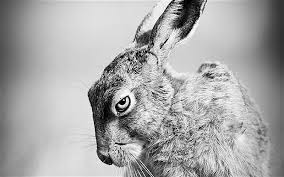 The New York Times which has been solidly in Hillary's pocket during this election year (which announced on its front page the other day that after extensive research its publisher Arthur Ochs Sulzberger, Jr. has decided on his successor, Arthur Gregg Sulzberger, his son) has put Donald Trumps chance of winning the presidency at 8%. I was surprised that it was so high. I give him zero chance.
How could you possibly even consider voting for the guy. Tradition demands that both the Republican and Democratic nominees for president receive the same briefing as the president on the state of the world. Having been briefed he was told that seventeen intelligence agencies, both governmental and private, have concluded that the matters being printed by Wikileaks about the Clinton campaign have come from Russia with the approval of the highest officials. He says he does not believe it saying they could have come from anywhere including China.
How is he to conduct the actions of our country when he refuses to believe what our intelligence sources are telling him? Do you really want a person like that making decisions? I suppose if he had some other information to justify his disbelief it would be one thing but he doesn't. He just chooses not to believe it.
More and more after hearing him tell us of his disbelief it seems he is in the clutches of Putin's Russia. They have to have something on him that makes him extol them while condemning what his own country has done. Hardly can one expect to be president by knocking what the Americans are doing and praising the Russians. There is something wrong when a candidate takes a position that is detrimental to his chances of success.
So why is he doing it? I suppose some of the answer lies in his hiring of Paul Manafort who worked hard to keep the pro-Russian Ukrainian president Victor Yanukovych from being overthrown as he attempted to force Ukraine back under Russia's thumb. Manafort was connected to Russian oligarchs.
Natural questions arise as to whether Trump made a devil's deal with Russia to help him in the campaign. Part of the deal was stealing Podesta's and other Clinton supporters emails and pushing them out through another source as we see being done. No one was better placed than Manafort to bring that deal about.
Trump's defense is he never met Putin. He need not have if someone else on his behalf did. To me it is clear something is rotten in Trump's relationship with Russia. Was he set to become the new Victor Yanukovich?
As for the debate as a whole the only way Trump could have obtained any success was if Hillary collapsed on the stage or if Bill Clinton and Jeffrey Epstein were seen sitting next to each other with their fourteen-year-old girlfriends necking. Other than that there is no exit for him from his free fall into the mouth of a stunning defeat.
We will be stuck for four years with Hillary Clinton as president. Trump calls her "lyin Hillary." We can only hope he is right and that she has been lying to the progressives in her base to maintain their radical support and that she will govern from the center. There is a chance that when she becomes president she will be more concerned with how history will view her than ramming far left programs down our throats. I know the chances of this happening are remote but since she is going to win handily one can only hope.
The bottom line is whether the Clintons are in it for themselves or the country. Both of them are up there in age and the clock is ticking; do they want to be billionaires or are they happy with their millions? Time will tell.
Ralph Benko writing in Forbes  stated,  "Protestant America has managed to nominate two Protestant candidates for president." He wrote about Hillary's "confession of Faith" where she said: "I am a Methodist. … My study of the Bible, my many conversations with people of faith, has led me to believe the most important commandment is to love the Lord with all your might and to love your neighbor as yourself, and that is what I think we are commanded by Christ to do, and there is so much more in the Bible about taking care of the poor, visiting the prisoners, taking in the stranger, creating opportunities for others to be lifted up, to find faith themselves that I think there are many different ways of exercising your faith."
We can only hope she is not lying about that.