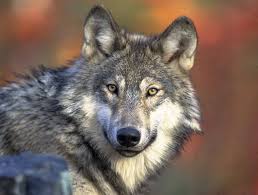 Sunday evening Trump was doing his min-rally at the White House press room mainly pushing a drug  hydroxychloroquine on the basis of his former appeal to black voters "what have you got  to lose." We saw what they had to lose after he got elected with the release of the white supremacist folk; we will have to wait to see what the poor folk who are suffering coronavirus have got to lose if they take his drug. Trump has a good medical background to go up against the medical doctors who suggest he should not be recommending this drug because as he said his uncle was a professor at MIT.
All that nuttiness is besides the point. What I came away from the mini-rally was that both Trump and Pence said they could see the light at the end of tunnel. As I wrote last night they had reason for saying that because it looked like the infection rate was slowing down not only nationwide but in most states. The medical experts that were given a few minutes to speak also suggested that information from Italy and Spain showed an ever decreasing number of new positive cases of coronavirus as well as in deaths. One chart predicts the US death rate will be down from 100,000 or over to 87,000 or there abouts. It is based on us continuing to stay at home and doing social distancing.
But as I said one robin doesn't make the spring  just like a momentary indication of a slowdown especially based on figures given out on Palm Sunday doesn't mean this stabilizing and downturn will continue. Let's hope it does but we will have to wait and see.
The virus originated in Wuhan, China where there has been a lock down since late January. Now, having seen almost no new cases, the local authorities are slowly lifting it. When it comes to the point when we believe it is safe to lift the lockdown orders we do though have to closely watch China, Italy and Spain to see what happens there after they have lifted their orders.
An American living in Wuhan offered some of his thoughts on it. "Act as though it's going to be a lot longer from the beginning — financially pace yourself, physically try to set up a routine, keep some kind of schedule with exercise, with your children's education and just prepare for it to be a lot longer."
Even though the lock down is lifted he says: "People are still in a quarantine mindset and I don't know how many weeks or months they are going to continue to behave as though there's still an imminent threat, even though we might have almost no infections, there's always a fear that it's not actually under control, that it could re-emerge." 
He went on: "I myself don't really have a clear bright line for when I would say it's safe, that I don't need to wear a mask anymore or socially distance myself,. "I'm not sure any newspaper or any government could just tell me that and I would believe it. I think that it's going to be a very slow transition."
I suggest that even when the cases go down to a level where the increases in the US are very low there is going to be two major problem: first, the fear of resuming a normal life will stand in the way of people doing it; second, the likelihood that there may be a second wave if people return to living and working as they did prior to the lockdowns.
One paper reported: "Now scientists — and the rest of the world — are watching closely to see whether easing the intense measures to keep people apart results in an emergence of new cases. An early analysis suggests that, so far, these fears have not come to pass."
The article above is well worth reading to understand what is down the road. It noted Hong Kong, Taiwan and Singapore contained the initial spread but that some new infections are now showing up. One researcher puts his finger on what must be done about containment measures before getting back to normal: "[they should be relaxed] "gradually and with ultra-caution and very close monitoring and surveillance"
What we need is to take a closer look at that light in the tunnel. The impatience of Trump with his "we can't have the cure be worse than the problem,"and "we have to get back to work.  We have to get — we have to open our country again.  We have to open our country again.  We don't want to be doing this for months and months and months.  We're going to open our country again.  This country wasn't meant for this.  Few were.  Few were.  But we have to open our country again." tells me unlike China we will be sending people out earlier than we should and without tests. That'll mean the light is a big freight train coming at us.