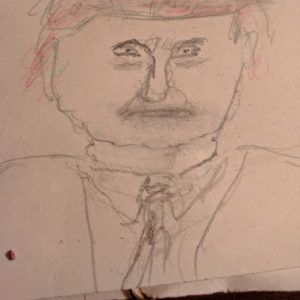 It must be good being a Trump supporter and knowing of the close connection between Trump and Bob Kraft. Or perhaps even the connection between Trump and Ike Perlmutter the head of Marvel comics who along with Bob Kraft, who flew down to Mar-a-Largo in Air Force One with Trump, had dinner with Trump on Saturday night. Melania was bumped on the flight by Kraft.
There have been few reports out about the purpose of the dinner. But now it can be told that it was to discuss upcoming plans for new superheroes that Marvel Comics intends to put out in this fall to go along with its Superman, Batman, Spiderman, and all those other  heroes. There was no discussion of new super villains like the Joker.
As you know Trump is not a big reader but he does love comic books. Since he was a kid he wanted to be a super hero so at dinner he repeated his suggestions to Permutter that he make him into a super hero. Permutter surprised Trump by telling him he had already arranged to do this. This September they are coming out with the Trumpster – not as a villain as is portrayed in the media (or fake media as the Trump followers recite on cue) but more as a Superman type. In fact, they are taking the first introduction to Superman which was done back in the 1940s and using it for Trumpster believing that most people have forgotten it.
Why then was little Bob Kraft there. Well he too wants to get into the comic books as a superhero. Trump pushed for his inclusion. It is reported Kraft and Trump became friendly after Kraft's wife died. Trump called Kraft every week expressing his sympathy. Kraft found that very helpful until he found a new soul mate.
Perlmutter balked at Kraft's request suggesting that there is nothing super-hero-like about him. Then Trump suggested perhaps a Batman/Robin type role with Tom Brady being a Batman-like character and Kraft playing a Robin-like role. Permutter agreed to think it over now that Brady's shirt has been recovered in Mexico.
The bottom line though is that Permutter agreed that in the first issue after Labor Day the Trumpster will appear. He explained how the series starts off with a group of people looking up in the air saying: "It's a bird! It's a plane!" Then a man dressed in a master of ceremony dress suit, the type used by circus announcers wear, steps up and says: "No. It's the Trumpster! Able to tell lies faster than a speeding bullet!  Capable of leaping to false conclusions without evidence!" 
The circus MC continues: "Yes, it's Trumpster, strange visitor from Bizzaro Land, who came to Earth with powers and abilities to tell lies far beyond those of mortal men. Trumpster who can change the course of global warming, bend all truths into lies, and who, disguised as the president of the United States, brass master of the tweet, fights the never-ending battle against truth and justice and for the Russian way."  
Trump hearing this showed his delight. Kraft could not be consoled. He did not like the idea that he would be second fiddle to Brady. He reminded Trump and Permutter that in college he played full back at the same time Alan Dershowitz played half back. He was the blocking back for Dershowitz who set all those records for yards and touchdowns at Brooklyn College.
Perlmutter admitted he did not know that. Without committing himself he said he would investigate the idea of having both Dershowitz and Kraft play Munchkin super heroes in the upcoming Wizard of Oz. He would save Brady for another time.
Trump thought that a good idea and praised himself for his bargaining skills. Kraft didn't seem too happy. Then the three billionaires turned to complaining about all those freeloaders in society who could not work because of their medical conditions but still insist on getting medical care. As the dinner broke up Trump assured the billionaires they would get big tax cuts which would be supported by cutting down on the payments to poor people.
That night Trump stayed up trying to decide what his Trumpster costume would look like.