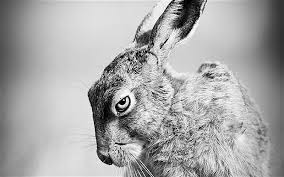 Driving to town I was surprised. I saw a Donald Trump (DT) sign. "What kind of nut lives there," I thought.
Over the years there have been candidates for the office of the presidency who I did not like but never thought that the people supporting them were nuts.  Who would want a man like DT who reached the goal of being the nominee of the Republican Party to represent our country. Somehow you feel dirty knowing that people like him exist even if you did not know he was a pal of fellow NY City rich guy Jeffrey Epstein. Imagine hoping one of your children would grow up to be DT? You would almost prefer they get the DTs.
Over the past few days I have met quite a few people who have talked about the upcoming election. I have not met one who has said he or she will vote for DT. Some have said they will hold their nose and vote for Clinton with the main reason given they would like to see a woman in the White House. Others are going to write in a name or sit at home.
None of these people I spoke with have been from a minority group; they are a collection of people who can be expected to vote for a Republican as much as a Democrat. Think of that and you understand how the Republican Party is well on the road to suicide. I figure from various sources that the election of 2016 for president 70% of the voters will be white. For DT to win the election given that he has alienated the other 30% of the voting population he will have to receive more than 50% of the white vote. To be fair let us say 25% of the voters will not vote for him so from the remaining 75% he must get about 2/3rds of the vote – a little over 66%. The Republican party, assuming it is all white, will give him 42% so where is the other 24%. I would have to say that no Democrat or Independent of sound mind will vote for Trump so there is no way he can get close to 50 percent of that vote.
Here are some of the facts that the people know about Trump that will deter those who he has not insulted from voting for him.
He will be the oldest person ever to assume the presidency. He is 70-years-old. He knows nothing about foreign policy or governmental affairs. He's not at an age to start learning.
He will be the only person to ever been elected president who was not in the military, done public service or had prior electoral experience before taking office. In other words his whole life has been serving his own selfish needs without a thought of others. Not once in America's history has such an unknown been trusted with the leadership of the country. And think of how extraordinary this is that a man of his age wants to be president when he has no public, military, or elective service.
He will not release his tax returns. Why would anyone not release their tax returns unless they had something to hide? Why would people vote for a man who cannot level with them?
Those three facts will ensure people will not vote for him even though they will not vote for Hillary.
There is even a more compelling reason. DT has spread hatred among Americans at a time when we have seen the spoils of hatred. Now more than ever we all have to come together as Americans and not be driven apart. Our Latino Americans and African Americans and Muslim Americans have such ill feeling toward DT that he is unable to unite us when that is what we most need.
When a party nominates as its candidate a person who has no chance of winning then it is time for that party to fold its tent. When people support a candidate that cannot win I suggest they are nuts. America is in dire need of new parties since the two party system has failed us.