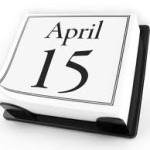 The news of the Marathon Terrorist Attack (MTA) grew slowly. For me I believe it was a video taken by a Boston Globe reporter who was near the finish line which first brought home the enormity of what happened. The gruesomeness and shock of this MTA could not really be felt at home as we watched it; however for most of those nearby it will be implanted on their minds forever and for an unlucky few the devastation to their bodies will be a constant reminder of the happenstance that caused them to stop to watch the runners in the vicinity of this heinous attack. Then, there are the three who are no longer with us, one a young boy of seven who I am told is the grandson of a friend from my youth. Then three days later we lost one other, a young MIT police officer Sean Collier.
The MTA occurred on Patriot's Day which was celebrated on Monday April 15th this year. Over the next couple of days we were kept abreast of the investigation by news media pushing out stories, some widely false, about what had happened. About 75 hours after the attack, on Thursday, April 18 shortly after 5:00 p.m. the FBI Special Agent in Charge of the Boston Office, Richard DesLauriers stood at a podium and showed us photographs and a video of two men who were believed to be responsible for the attack.
Five hours  and several minutes later Sean Collier was murdered by these men; before midnight or thereabouts one of the men, Tamerlan Tsarnaev was dead after he was involved in a shoot out with several brave police officers from Watertown and other departments; it'd take until just before sunset on Friday for the police to capture his brother, Dzhokhar. (I refer to him as Joker — the "er" in a Boston accent is pronounced as "ah".)
I've no doubt the FBI worked diligently putting enormous resources into coming up with the identities of these brothers. For that it deserves much credit. So also do all the police officers who went into the way of danger, even though they trampled over some important rights, but in the moment of an emergency that will happen.
Yet, like with 9/11, there was information out there known only to the FBI that could have prevented this tragedy. Tamerlan Tsarnaev was not unknown to the FBI. For it admits, that it investigated him for three months based on a warning it received from Russia. When people sought more information on this it said the door was closed. It would not comment further although it has used its favorite reporters to put out one explanation after the other to exculpate itself from any blame.
This cannot stand. We have to know what happened. Why is the FBI so anxious to hide the facts? Like Ronald Reagan said to the Russians, we must say to the FBI, "Tear down this Wall" and stop the usual "under investigation" to hide the facts behind it as if the facts were East Germans in 1987 looking to escape.
We have to be able to put what happened into context to see if the FBI is doing its job. President Obama has already cleared it saying "Based on what I can see so far, the FBI performed its duties. . . . But this is hard stuff."  Congress is afraid to challenge it; so we are left as a people with only our voices to demand that we be told what exactly happened.
Here are some of the simple things we want to know: how many warnings did the Boston FBI receive from the Russians in 2011 about someone being a potential terrorist in the area ? (I've read about 800 requests come annually to the whole country for financial crimes, cyberattacks, organized crime and terrorism so it seems Boston had less than five.) What exactly was done about it? Show us the file — you said you did surveillance tell us when and how; you said you examined the background; tell us what was done. You said you asked for more information three times and the Russians refused to comply. Who asked? What other information were you looking for? Why did you close the case out in three months? Why not revisit it in six months, a year?
I could go on for each question I come up with another one.  But here's the thing I'm trying to get across with all this, there is a great need for us to know this information. Disclosing it will not affect what is happening now. What was done in 2011 up to April 15, 2013  is all down on paper, and in a file somewhere. The names of the agent or agents who did it are available. They should be inquired of.
We want to tamp down the speculation of some that Tamerlan may have been an informant or worked with the FBI. Do we know otherwise? Was he? Did he? Shouldn't we know this?
The Boston SAC Richard DesLauriers came to Boston in 2010 so it was on his watch that the information first came in. What did he know about it?  It'd be nice if we could find out exactly what happened so we could decide for ourselves if the FBI is doing its job so that if it isn't things can change and they'll be no more April 15, 2013s.