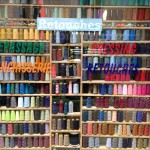 Jim wrote in yesterday asking if I had any "[t]houghts on the motion re: martorano saying he's currently being shielded from prosecution for his current illegal activities? Any chance the govt actually ponies up the interview files they say are relevant to this"
I had just downloaded the motion of Carney and Brennan (C&B) from Pacer and had not had a chance to read it when I read Jim's question so I told him I'd comment on it today. It did get a big play in the newspapers,
Before I do I want to say something about J.W. Carney. He's a skilled professional. I know prosecutors who have tried cases against him. I never did. He handled the defendant who was charged with killings at Brookline abortion clinics and some other high-profile cases. One thing a prosecutor who went up against him told me about him was that he was not a bomb thrower. That is, he didn't throw things out unless he had some pretty substantial information to back it up. That made me interested in seeing exactly what he was saying.
One other thing. I have a person who comments here on occasion called Patty. Like most of the people who comment here I do not know who she is nor do I care to know. I value the anonymity of the Internet because it allows people to speak out who otherwise might remain silent. I've been fortunate since the people who comment here do so in a thoughtful manner for the most part; I don't have people on here interested in posting nonsensical comments. I've learned much from them and they help me refine my thinking and keep me in line and jump on me when they think I'm going astray.
Patty has been posting for a while. Early on she suggested Martorano and Nee were still engaged in criminal activities. She continued to mention this off and on. The last time she suggested that Martorano was doing his stuff up on the North Shore.
C&B are alleging that the state police have been protecting John Martorano. This would be taking a page out of the FBI book of protecting its top echelon informants. It's something John Connolly was sent to prison for doing. C&B want to know what the feds know about this.
I've pointed out before that one of the problems prosecutors get into when making deals with career criminals for their testimony, such as Martorano and Weeks, and then let them go back on the street is that they'll revert to their life of crime. When they do, the prosecutors have to shut their eyes to it because the criminal is a member of their team. They cannot do anything about it because to arrest him would be to cause his usefulness as a witness to be destroyed. The irony is the prosecutors put themselves in the same position as people they have prosecuted, that it, they protect people committing crimes.
A clear example of this is John Morris the corrupt FBI agent. He will be used in this case and he was used in the case against John Connolly. Morris was thoroughly debriefed over and over by the prosecutors who asked him to tell him about all the negative things he did as an FBI agent. He told of taking bribes from Whitey but left it that was the only instance he took anything. Just before the Connolly trial the prosecutors learned Morris's wife was going to be called to testify by Connolly. The purpose of her testimony was to reveal that Morris indeed had been receiving money and gifts from a person identified as Sammy Berkowitz. Morris then admitted it. Yet even though he deceived them, the prosecutors still had to vouch for him because he was a critical witness.
C&B have alleged they have information "that Martorano has continued his criminal activity since his 2007 release from federal prison. . . . that AUSA Herbert received a letter from a member of the Massachusetts State Police indicating that Martorano's handlers in the State Police have been shielding him from investigation into his criminal activities." In court yesterday an emotional Fred Wyshak denied the allegations and said the state police officer who wrote the letter making the complaint was the culprit and he recanted after being investigated by the state police.  

Does it end there? Why did he write the letter in the first place? There's much to know. Will we learn more? Or, does Wyshak's "voice cracking and tears forming in his eyes" forbid further inquiry into the matter?
Imagine if that is true. Remember Howie Carr and Martorano have written a book called "Hitman" where Martorano brags about shooting people in the back of the head. At the end of the book he says, "I'm back." I always wondered what he meant by that. I didn't feel particularly comforted knowing that this guy with 20 murders is back on the street.  Now to hear some suggest he is being protected is a little frightening.
I told how the cops in court laughed when Martorano cracked jokes during his testimony thoroughly enjoying this vile man's act. I hope their friendship with this murderer is not putting us all at risk. John Connolly protected Whitey but it has never been shown he knew he murdered anyone; here it is alleged the state police are protecting a man who they know murdered 20 people. I hate to think we have reached that low in our society that a man who at a minimum should be in prison for life is being protected by the cops because he will be used as a witness.
C&B note the prosecutors have turned over three witness interview reports indicating Martorano is involved in illegal activities.  These reports we are told are lacking "any information that led to the interview nor any information detailing the complaints, the illegal crimes, or the information about the alleged crimes committed."
To answer Jim's question nothing ever set right with me about this case. Murderers who are dangerous to society walking the street; an FBI agent doing the job he was asked him to do convicted of murder; prosecution witnesses who are admitted perjurers; a defendant who is partner with one of the most evil men in Boston's history, Stevie Flemmi; cops befriending murderers; an FBI that never stopped doing what it pledged it would never do again; an FBI that covers-up just about everything; a defendant who may be the equal to his partner; to mention a few things.
Will Judge Casper require the government to produce the discovery C&B wants; I have no clue but if she doesn't it's not a good sign.