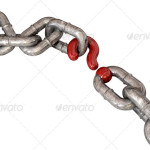 Yesterday I wrote about the ill-considered Top Echelon (TE) Informant Program. Today I want to talk about the TE who is the top Government witness against Whitey. He is Stevie Flemmi. He probably was one of the longest-serving informants for the FBI.
He was so vicious a murderer that he was kept off the books for much of his time. In 1974 he became FBI Agent John Connolly's TE stool pigeon (SP). In 1975 he told Whitey he was an FBI SP. He continued as such until 1995.
Under the protection of the FBI he brutalized and murdered people and became rich. Whitey was with him all the way. We've been told so was Connolly. Or was he?
When Flemmi got jammed in, to momentarily save his soul from the hands of the Devil, he became a cooperating witness for the Government. His testimony is replete with self-serving lies going back to the time before Judge Wolf in 1998 to the trial of Connolly in Florida in 2008. He'd tell a lie as quickly as he'd take a bite out of a cannoli.
During all that time and among all those lies Flemmi never said he discussed any murder with Connolly. The common belief Connolly knew he or Whitey were murdering people has not been substantiated by Flemmi. The closest he came is Connolly's alleged suggestion to Whitey prior to Callahan's murder that Callahan could tie them into the Wheeler murder.
He testified in Miami that Connolly was part of their team. They met many times and had many discussions, even dining together over bottles of wine on countless occasions. Yet he fails to point to one instance where he and Connolly discussed any murders. None.
This, of course, is what one would expect. Murderers don't go around talking about the people they have murdered except among themselves. We've read in Week's book how Whitey told him about his past murders and gangster battles. Why is it then that Flemmi can't point to one instance when one murder was discussed after the fact?
Even with the Callahan murder, which according to Flemmi may never have happened had not Connolly made the suggestion to do it, as if gangsters don't know who can sink them, does he point to one instance from 1982 to 1995 where this murder was discussed afterwards. We don't even get a "good job" guys or a wink and a blink in over a dozen years.
I suppose I shouldn't write about this. Flemmi's glaring omission can be quickly rectified in his next appearance. But assuming he  told the whole package of damaging evidence against Connolly up to this time, Flemmi's inability to point to one instance where a murder by him or Whitey was discussed with Connolly is a dagger in the heart of all we've been told.
We know Connolly was required to work with murderers,. He admitted this. (The FBI waffles on the issue because of its embarrassment over the TE program.) We are supposed to believe that  because of that he knew they were murdering people even though Connolly said had he known of one instance where he had evidence to connect them with a murder he would have locked them up.
Flemmi's silence on the issue shows Connolly is telling the truth. He never knew. He never knew they were murdering people since he wasn't privy to the murders or told about them afterwards. The Government has not shown any evidence of this yet wants us to believe it.
If Connolly never knew, how is it that Catherine Greig has been deemed to know and sentenced as if she was harboring a murderer? How is it that the family of Whitey's murder victims were allowed to vilify her at her sentencing hearing without a showing she knew Whitey murdered someone. Anyone.
Why then is Billy Bulger, actually the last one who would ever know about his brother's alleged stunning depravities, considered to have this knowledge? He has been defamed by many with their innuendos assuming and suggesting this knowledge.
Where's the meat?  When we seek the truth we get fairy tales.