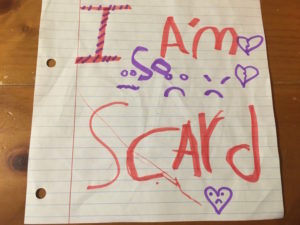 I cannot let last week pass without noting how the Trump administration has become the most dangerous and incompetent administration in the history of America. It is shocking that it reacted in the manner that it did after what happened. Yes, shocking.
The news of last week mainly seemed to focus on whether he called African countries, Haiti and another one or two a sh*t hole, or as it seems some suggest a sh*t house, as if that is different. It's not the swearing that is so awful; it's the man's attitude toward other people. How come Africa is on the sh*t list? Have we forgotten in our early days we had no problem bringing in people from that continent? Doing so made many very wealthy but not those who were brought here.
At one time I'm sure in America it was said that the Irish, Italian, German, Jewish, Baltic, Eastern Europeans, and Asian people came from those types of places. Of course, those who stated that share the same mentality exhibited by President Trump wondering why these countries are sending, as a young Jewish woman appropriately named Lazarus wrote late in the 19th century, their: "tired, . . .  poor, . . .  huddled masses yearning to breathe free, The wretched refuse of [their] teeming shore."
Lazarus was a poet who worked among these immigrants and saw their plight. She innately grasped the meaning of the nation. Unlike Trump with his attempts to keep people out she wrote that America urged the ancient lands to: "Send these, the homeless, tempest-tossed to me." And as history has shown it is the best thing America has done to "lift my lamp beside the golden door!" and welcome these illiterate people unable to survive in their homelands due to poverty and oppression. And don't thing for one minute that some of these people were not perceived as threats to our country. There were Russian, German and Italian anarchists who came here using our freedoms to try to undermine our government. Even so, in those days, we did not let fear rule us. We knew for everyone of the anarchist bent there were thousands others not so inclined.
If the nativists from the American Party in the 1840s, also known as the Know Nothings, to the Ku Klux Klan in the 1920s, to the Tea Party Evangelicals Trump supporters of the present time had their way I certainly would not be alive nor would many of you who read this. How is it then that having been afforded the opportunity to be here you want to deprive others equally worthy, or as some would say equally unworthy, to come and add to what it is to be an American. It is much too late to define the term American as a White Anglo-Saxon Protestant for many others have bled and died for this country for them not to be considered equal Americans.
Then as you must expect with this president there were reports last week of him having entered into non disclosure agreements with two women he had affairs with while his wife, the now first lady, was pregnant or shortly after she gave birth. That is of course nothing that is surprising considering his sordid history and foul mouth. So nothing much was made of it.
His supporters still clinging to the belief he is worthy to hold the office of the president of the United States . His one major act in the first year of the presidency was to provide a huge tax cut to the rich, to corporations, and a tiny one to others while causing a deficit according to the most recent estimates of two trillion dollars. Ask yourself, would you recommend him to a child as a role model?
But neither of those events are the one I speak about when talking of the gross incompetence and dangerousness of the Administration. (Continued tomorrow.)