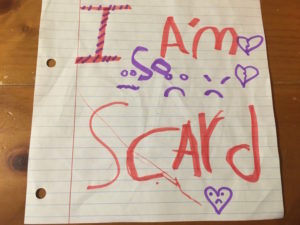 Before I get to the huge failing of this president which seemed to has passed by unnoticed by most I want to follow-up on Trump's attitude toward immigrants by noting.that he wrote on the 14th that he wants "people coming through a system based on MERIT"; on the 12th he wrote a typical nativist statement: "Wall was not properly funded, Chain and Lottery were made worse and USA would be forced to take numbers of people from high crime countries which are doing badly. I want a merit based system of immigration and people who will help take our country to the next level."  
The twenty-five countries with the highest homicide rates are
Central America: Belize (3), El Salvador (4), Guatemala (5), Mexico (20), Panama (25);
Africa: Lesotho (7), Swaziland (8), South Africa (10), Democratic Republic of the Congo (14), Rwanda (17), Nigeria (22), Equatorial Guinea (23), Botswana (24);
Caribbean:  Jamaica (6), Saint Kitts and Nevis (9), The Bahamas (12) , Trinidad and Tobago (13), St. Vincent and the Grenadines (15), Dominican Republic (18), St. Lucia (19), Dominica (21);
South America: Honduras(1), Venezuela (2), Colombia (11), Brazil (16).
Three things stand out to me. These nations have majority populations of people of color; it is quite understandable that people would want to flee from such places with so high a homicide rate, and most likely the individuals who want to get away are not the criminals. Isn't it possible to reach out to those rather than others who don't live in fear of being murdered and offer them sanctuary? If not that, why, as Trump indicated the other day are about the 200,000 Salvadorans who have lived in the United States for years in a peaceful and productive manner going to be sent people back to their country that presents such danger.
But that's aside from the reason I write.
The incompetence and dangerousness of this administration was shown last Saturday. Since we are within a couple of days of remembering Martin Luther King I'll put the matter in context with a quote from him: "The ultimate measure of man is not where he stands in moments of comfort and convenience, but where he stands at time of challenge and controversy."
You remember that at 8:07 a.m. Hawaii time an emergency alert went out stating in capital letters: "BALLISTIC MISSILE THREAT INBOUND TO HAWAII. SEEK IMMEDIATE SHELTER. THIS IS NOT A DRILL." The time in Florida at the Mar-a-Largo golf course where Trump was out on the links was 1:07 pm. I have no knowledge who was with him but I am sure it was not all of the generals who are on his staff. I also assume he was in immediate contact about this (although who knows what the SOP is when he golfs.  Maybe he can't be disturbed.).
We do know that Congresswoman Tulsi Gabbard tweeted 12 minutes later to her followers: "HAWAII – THIS IS A FALSE ALARM. THERE IS NO INCOMING MISSILE TO HAWAII. I HAVE CONFIRMED WITH OFFICIALS THERE IS NO INCOMING MISSILE."
If Rep Gabbard could determine the threat was false that must have been known to the people in the military or other officials within seconds of the false alert. Shouldn't they have figured out that many people in Hawaii were being wrongly traumatized? Why then didn't the Trump Administration do something to relieve their anxiety? Isn't there one person in the chain of command who thought it would be a good idea to quickly take action to notify the people on those islands they were not in danger?
Representative Gabbard has 176,000 followers on Twitter; there are 1.4 million people who live in Hawaii and an average of 50,000 tourists. At best 1.3 million people did not receive Rep. Gabbard's tweet but had to worry about the end coming sooner than expected. The Trump White House much later did issue a statement. It said the alert was "purely a state exercise."  Are we to take that to mean that since Trump and his team were not responsible for the snafu they cared less about what happened?
Trump was golfing. He did and said nothing about the incident. He finished his golf game and then went back to his club. He's not mentioned it since. We clearly see where he stands at a time of challenge and controversy.
His generals and other high officials also did and said nothing. Why? Are they afraid to take the initiative? Are they afraid of being chastised by Trump if they make the right call? Or were they frozen into inaction?
The first thought of Trump and his staff should have been to assuage the fear of the people of Hawaii. He allegedly has 46.6 million followers according to Twitter. Yet, despite his penchant for tweeting he did not stop his golf game to tweet. Nor apparently did anyone dare interrupt it.  Just think, if things were not so abominably incompetent in his administration, a simple tweet could have meant so much to over a million people. This is a total callous indifference to American citizens.
It is worse. Trump and his staff failed in their first emergency. They did not react to it as normal people would to accept the responsiblity of correcting it which they should have done.
True, the mistake is on the state. More true, the government learning of it should have assumed the obligation to our fellow Americans to act promptly to alleviate their fears of imminent death.
Thankfully it was a false emergency. We better hope no real one comes along.