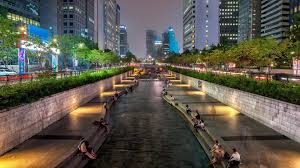 North Korea (NK) is an intractable problem. It is not a country to be messed with. I suggest that one can take judicial notice of that. For were we able to do anything about it we would have done so by now.
A little history.
This report tells us that when LB Johnson was president: The USS Pueblo was in international waters when it was attacked by North Korean warships. "In order to prevent further attacks, Commander Bucher complied with the attacker's signal to follow them back towards the shore.The DPRK vessels fired upon the Pueblo again when she stopped just outside of the Korean territorial waters. Seaman Duane Hodges was mortally wounded in the attack, and several others were injured as they stood on the deck and flung materials into the sea. Without assistance, and unable to respond to the aggression with due violence, Commander Bucher had no choice but to order that they continue. Shortly after leaving international waters, the Pueblo was boarded. High-ranking North Korean officials were among those who seized the ship, overseeing the capture as the Pueblo's crew were bound, blindfolded, and beaten. When the ship arrived at the dock in Wonsan, the eighty-three American prisoners were paraded off the ship to the cheers of a gathered crowd. The promised support fighters never arrived."
This report tells us that when Nixon was president: "On April 14 (1969) a four-engined propeller driven EC-121 Navy aircraft had taken off from Atsugi, Japan, (a base at which I was stationed) for a reconnaissance mission in the Sea of Japan. The aircraft, which was unarmed, had 30 Navy personnel and one Marine on board and was on ―a routine reconnaissance track over international waters." It was shot down by North Korea in an unprovoked attack. All aboard were lost. Our feeble response to this attack was to show our defiance by continuing to fly those missions. Nixon had been tested and flunked.
That all happened before they had nuclear weapons. Reagan was president when NK first produced plutonium in a reactor; H.W. Bush stood by as it developed enough to make two atom bombs. President Slick Bill made a deal with NK that fell apart after it "launched a separate uranium-enrichment program which crashed relations with the incoming Bush administration. The latter tried isolation of and later engagement with the DPRK; next the Obama administration largely pushed North Korea into the background while strengthening ties with the South."
You can find articles blaming Republicans for NK's present military might and those that blame Democrats. The truth is both share equal  responsibility because there is nothing any president can do. We know for sure, as sure as we know we are stuck with Trump as president, that NK will continue to perfect its nuclear capacity perhaps developing nukes that fit on missiles and increasing its missile capability so that in the not too distant future, perhaps before Trump ends his presidency, it will be able to target American cities.
Obviously if we could we would try to stop this but as I said there is no way to do this. The reason is obvious: Seoul.
The city of Seoul has ten million people; the Seoul Capital area has about 25 million people including three-quarters of a million foreigners. That does not include our 30,000 troops stationed there. Seoul is about 35 miles away from NK which has vast artillery guns directed at it. Because a military attack on NK is a non-starter Seoul lives under its guns without fear.  War with NK is an impossibility unless we are willing to be responsible for millions of casualties and the destruction of a thriving democracy.
Why then does Trump send an aircraft carrier to sit off the border of Korea? Why does he tweet this:  "I have great confidence that China will properly deal with North Korea. If they are unable to do so, the U.S., with its allies, will! U.S.A." or "North Korea is looking for trouble. If China decides to help, that would be great. If not, we will solve the problem without them! U.S.A."
What is with the "U.S.A." after each tweet? Is that some type of warhoop? Reminds me of Slim Pickens riding a H-bomb dropped from the B-29  whooping and waving his cowboy hat.
We know NK will soon call his bluff and set off a nuke. It will also do what VP Spence said is a provocation by firing missiles. Trump's big mouth bluff will be called. It will require him to respond. His ego being involved he'll feel insulted. He thinks everything is about him.
How sure can we be that he won't decide to launch a little attack on NK to vindicate the insult? He's the type who would chance it hoping Kim Jong-un will back down. That'd be great if he did. But if he doesn't?