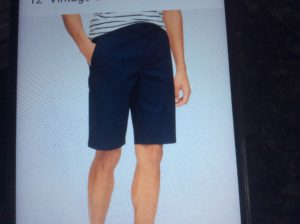 Few of those who read this will recall the way we used to dress in America. The change is as drastic as any of the other revolutions we have seen in America over the last third of the 20th century where we recognize the evil treatment of black Americans and enacted the Civil Rights Act; the mistreatment of women which was remedied by Title IX prohibiting discrimination against them by anyone receiving federal financial assistance; and the acceptance of and equal treatment of LGBTQ folk that came about after the Stonewall demonstrations where we were told: "we're not going to take it anymore."
Look at photos of men back in the fifties who are outside their houses. Almost all of them are wearing hats or scully caps or some other head covering. No self-respecting adult man would leave the house without his fedora. Then there was the understanding that women and girls wear head coverings when in church or when dressed up. Some may recall the Easter Parades with women wearing their garish hats and bonnets – which we see presently at the now suspended Kentucky Derby.
As a teenager hanging around the neighborhood with other guys we always wore long pants winter, fall, spring or summer. One day during the summer I gained possession of a pair of Bermuda shorts similar to the ones shown in the above photo. I have no idea now how or why they fell into my hands. I then steeled up my nerves and decided to wear them up to the corner. I was subject to much derision and laughed at. No one thought it appropriate.
The corner I spent a lot of time at was Sydney Street and Savin Hill Avenue. The buses leaving Savin Hill station would turn slowly passing by. The cat calls at me from the buses were frequent from other teenagers, boys and girls. I persisted. For weeks no one joined me.
One day a group of us went to Hampshire Beach for a weekend. One of my best buddies opened his suitcase and out came Bermuda shorts. He said he would not wear them at home but would on vacation. Others soon followed. Eventually others hanging around began to wear them. Not too long afterward they became common wear.
Today in America there are few who wear masks. Isn't it time, especially during this pandemic, that we start doing this. The Center for Disease Control (CDC) has suggested we make our own masks. They won't be as effective as a surgical mask which captures 97%, but a vacuum cleaner bag captures 95%, a dish cloth 83%,cotton blend shirt (74%) and a 100% cotton shirt, 69%.  A double layer dish towel is as effective as a surgical mask. This though is hard to breathe through. Recommended was a pillowcase or cotton T-shirts.
I would urge everyone to make homemade masks. If we all begin to wear them outside others will follow. We will be protecting ourselves and protecting others.
Please become a member of  the Gloves, Eyewear And Mask Society (GEAMS) during this pandemic. GEAMS will agree not to go outside without protecting themselves by wearing homemade masks. some type of eye wear such as sun glasses and gloves. Join now by following @MattCon89697180.