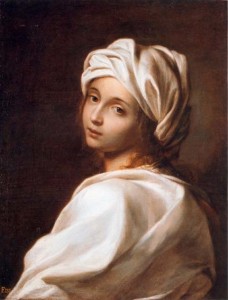 Full disclosure: I have watched less than an hour of NFL football this season. So take what I have to say with that in mind.
I don't have any idea what happened yesterday in the NFL. I don't suppose they played the games in light of the shooting in Texas earlier that morning that left 26 people, maybe more, dead. It happened in a small Baptist church but was the worst murder ever in our history at a church or any other place of worship.
I'm kidding. I know nothing stops the NFL. I should know that by now.
Within 24 hours of Stephen Paddock's act the Chiefs and the Redskins played their game. It was as if nothing had happened in the nation. You do remember Stephen? The church killing was by Devon Patrick Kelley. Sounds like an Irishman except the Devon sounds English. Right now the records in the United States for  these particular murders are held by Paddock (most); Kelley (most in a church replacing Dylan Roof); Adam Lanza (most in a school). None of these records stopped the NFL from offering its fare.
Why should they when two days after JFK's assassination it went ahead with their schedule. Pete Rozelle said: "Jack would have wanted it." So I guess would all those who died in Las Vegas, Newtown, and Sutherland Springs like Jack would want the NFL to  play.
I've often wondered how people would sit in their houses or local bars on a nice fall day and watch commercials. Then I realized that my thoughts were quite parochial. In many parts of the nation a fall day was like every other day because the weather was always pretty nice. Thinking of that I remembered wasn't there another recent shooting in Texas where Spencer Hight killed seven people at a NFL party; and  what about Scott Ostrem the registered Republican that murdered three  people with Hispanic sounding names.
We've sort of become hardened to  murders now treating them with a big ho-hum . You can't say that about Americans attitude to the NFL. Don't you find that odd? We care more about watching a game between commercials than we do about people with guns murdering people.
I should mention the record holders for murders all had assault weapons. The politicians who commented on Las Vegas and Sutherland Springs all talked about prayers. I thought "God helps those who help themselves." If the pols weren't such hypocrites they'd take these military weapons off the street. God can't do that.
Lately, as far as I can tell the most exciting part of an NFL game occurs before the game begins. That's when people watch as if they were members of the Committee for the Promotion of Virtue and the Prevention of Vice in the Saudi Arabia to see who will not properly stand for the flag. After the National Anthem it seems all the excitement is gone, that is, unless repetitious commercials excite you.
Years ago I went to two NFL games in Foxboro. The first one I recall attending – this was before the NFL became highly addictive like gambling – left an impression on me about the fans. I thought they would be better off spending their money on dentists  than on a game. I never saw so many people with bad yellowing or missing teeth. I thought most of the fans were high school drop outs. I assume that is no longer the case because because of the cost of the event.
The last one I attended I found the loud music blaring almost continually and the players just standing around on the field. I kept thinking why don't they do something. I finally figured they had to wait because of the multitude of commercials that are interrupting the play. I was happy to leave at half time.
I write because of the juxtaposition between the church murders and the NFL hoopla happening within hours of each other. I write because the politicians in charge have nothing to offer us but prayers when they should be offering remedies. When people are worshiping God in a church and are brutally murdered because the nation does nothing about protecting them from assault weapons in the hands of disturbed people and the nation's leaders advised people to pray to God who has to be extremely angered such a thing happened in His church prayers are going to reach deaf ears.
We need less prayers, less NFL, and more POCs – People of Courage.