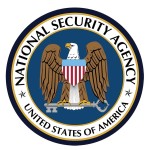 I wrote the other day about Supreme Court Justice Louis Brandeis and Boston Municipal Court Justice Elijah Adlow telling us about one of the basic rights in a civilized society is to be let alone to enjoy our lives in peace. That requires a bargain that if I want to be left alone then I must be willing to let other people alone.
Our Founding Fathers with the assistance of their good women knew that establishing a community of states would result in a big government. People would need protection from so they wrote one of the great historical documents that helps assist us in this endeavor which is the Bill of Rights.
We based our laws in this country on the Common Law which was written by those who had the land ownership which entitled them to attain positions wherein they could enact laws to protect themselves. Early on in our history the violations of our rights was based upon the concept of trespass against a person's property. For instance it was all right for a cop to stand outside your door in a hotel and listen in to your conversation but she couldn't go into a room you lawfully occupied and plant a listening device because that would be a trespass.
As time passed the courts came around to Justice Brandeis's suggestion that, "the term "property" has grown to comprise every form of possession — intangible, as well as tangible."  In making sure we were protected in enjoying those things beyond property, as Brandeis noted, "the right to enjoy life, — the right to be let alone; the right to liberty" the court went beyond the doctrine of trespass and looked at the law from the point of view of privacy.
Obviously in not everyone could be left alone. The government to protect all of us had to be able to address the thief with his loot in his den enjoying the spoils of his thefts or a pedophile putting a child at risk behind the walls of a home. Nor could liberty be untrammeled allowing one to do whatever she wanted whenever she wanted. The courts had to come up with a balance; to give privacy and liberty to those who are law-abiding but to be able to allow society to protect itself and those unable to protect themselves like children. It is constantly doing that. With respect to the issue of the NSA seizure of metadata, it has done this in the Katz and Smith cases.
The Supreme Court in 1967 in Katz  v United States stated: " the Fourth Amendment protects people, not places. What a person knowingly exposes to the public, even in his own home or office, is not a subject of Fourth Amendment protection. . . . But what he seeks to preserve as private, even in an area accessible to the public, may be constitutionally protected."
Interestingly, Katz was a bookie who was using a public telephone partly constructed of glass. His actions going into the phone booth, making the call and talking, and then leaving the booth were not protected. What was protected the Court said were: "the words he utters into the mouthpiece . . . ."
Justice Harlan in his concurring opinion summed up the ruling noting: " My understanding of the rule that has emerged from prior decisions is that there is a twofold requirement, first that a person have exhibited an actual (subjective) expectation of privacy and, second, that the expectation be one that society is prepared to recognize as "reasonable." Thus, a man's home is, for most purposes, a place where he expects privacy, but objects, activities, or statements that he exposes to the "plain view" of outsiders are not "protected," because no intention to keep them to himself has been exhibited. On the other hand, conversations in the open would not be protected against being overheard, for the expectation of privacy under the circumstances would be unreasonable."
From Katz we go to 1979 when the Court issued a decision in Smith v. Maryland, 442 U.S. 735 (1979), the Supreme Court held individuals have no "legitimate expectation of privacy" regarding the telephone numbers they dial because they knowingly give that information to telephone companies when they dial a number. It followed that an individual has no legitimate expectation of privacy in information provided to third parties. If an individual has no expectation of privacy, then the 4th Amendment does not apply.
With respect to the information gathered by the NSA against American citizens much of it is no different from what the cops saw with respect to the bookie Katz. They knew the number of the telephone from which he made the call, the duration of the call, and the time within which it took place. The only additional information picked up by the NSA program is the number dialed. In Smith the Court has said that information is not protected; what is protected is the words spoken.
The NSA was collecting metadata of our phone calls. The term metadata is new to me. It is defined as: "data that gives information about other data." That may be helpful to you but it is not particularly helpful to me. I have to make it concrete to understand it.
Here's what I figure it is. Suppose I sent some cops out to surveil Sal's house. They report back to me that on May 1 that Gus went into Sal's house at 9:00 pm and left it at 10:30. That's metadata. All the surveillance reports given to me during an investigation would contain metadata if they related to observations made of people coming and going to specific locations.
When you look at your phone bill if it lists the time, date and numbers called from your phone you are looking at metadata. You may also have on that list calls made by your kids. You may know who they called and how long they talked but you won't know what was said.
The NSA was not intercepting any of the words that were spoken. It was and is merely looking for connections between telephones: those of the terrorists and anyone in America. Had it had this ability prior to 9/11, it may have been able to prevent that happening. Al Qaeda telephoned into the US from overseas to one of the terrorists who attacked us.
I am zealous when it comes to our Constitutional rights as any long-term reader knows. Having spent over twenty years operating with aggressive police officers investigating organized crime, murders, drug crimes and other matters, I insisted we scrupulously follow the Constitution. The result was that none of the hundreds of searches, electronic surveillance or other actions taken by those who worked with me were ever overturned in court for having violated anyone's rights despite the attempts of the best defense counsel.
I'd certainly have a problem with the government having in its possession the content of my calls, that is what was spoken, without specific court authorization. I'm not overly delighted with the government having available to it the identity of the telephones I call or what telephone calls me. I accept the need because like it or not there are people engaged in terrorist acts against Americans and I expect our Government to do the best it can to protect us.
I'd like to be assured however, that before it examined my metadata, it be able to articulate in writing a reasonable suspicion that I engaged in some criminal activity. The bottom line is what NSA is doing in collecting the bulk metadata I believe is fine. To go beyond that and use what it collected, then some type of further steps should be required. I believe that is the case already but if it isn't, then steps should be taken to ensure it is done.