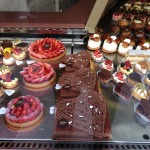 Obtuse according to the Merriam Webster dictionary means:: "stupid or unintelligent : not able to think clearly or to understand what is obvious or simple."
Where I suggest Americans are clearly coming up short is their failure to see the continuing obsequiousness of those in official positions to the many police forces operating in our land. These police forces not only operate without normal scrutiny, in secrecy, and behind opaque curtains but their most questionable actions are praised and justified by those officials who do this in a knee jerk fashion ignorant of the facts behind them.
Evidence of this is the recent statement of the Senate Majority Whip Richard Durbin who justified the killing of Miriam Carey by stating the decision to kill her was "understandable" because Capitol Hill is a "target for those who hate the United States, and someone in a car is a threat." That seems to encompass a broad range of people.
Durbin's statement was made without any idea of the facts that gave rise to the killing. Decency would demand he withhold judgment until we know what happened. But in this home of the free and the land of the brave, perhaps Durbin knows he can say anything he wants because we will never truly find out the background of the tragedy.
I'd like to know one simple thing: what happened at the White House that caused the chase to begin? Do you know? The New York Times is content to tell us: "Ms. Carey tried to barrel through a checkpoint outside the White House at 2:12 p.m. She hit an officer who tried to stop her and who rolled over the hood of her car."  That seems to be contradicted by a civilian witness (see Friday's post) who said Miriam Carey "looked scared or lost" and the Secret Service police officer who was struck by her car was attempting to put a barrier in front of her car at the time of the occurrence.
Here's the problem, we don't know what happened and until we do we cannot make any judgments. Despite this our elected officials in Congress have already given the police a standing ovation. Having had their actions approved what is there to prevent the cops from going on their merry gun shooting ways.
It seems strange that the killing of a young woman is handled in such a cavalier manner. There seems no outcry anymore over police killings. Is it because we know it does no good since in this new era the American people have no right to know what prompted police killings but only preserve the right to cheer them?
I've been asking about the FBI's relationship with Mark Rossetti the top-level informant. As for Rossetti, the FBI has told us it is investigating his relationship with it for over 24 months. The FBI refuses to answer a simple question: why was he a top echelon informant when he was a known felon suspected of several murders. How in Zeus's name does it take over two years to investigate what happened in a local FBI office?
There are other matters such as whether Tamerlan Tsarnaev was an informant and why was it the FBI bungled the search for him after the Marathon Terrorist Attack. But worse of all when it comes to law enforcement is we live in a country where a person can be killed by the cops and we can learn nothing about it. Not only that, people who may furnish some information about it are forced to keep silent.
Have the American people forgotten about the killing of Ibragim Todashev on May 22, 2013 (was it that long ago?) by the FBI that is still being investigated even though he was gunned down by FBI agents in a room in front of other cops?
Speaking of Todashev, his girlfriend has been arrested "for speaking to members of the news media, . . . " about him. She was in custody of immigration when his homicide occurred and was scheduled to be deported. Apparently she was released on the condition she keep her mouth shut. Yes, I know, this is the underside of America we shouldn't be concerned with since it relates to foreigners but what can be done to them can be done to us.
I suggest it is obvious it in not in the interest of a free people to allow their police departments to kill people and not to have their actions subject to close scrutiny. Yet in present day America there is little demand that the reasons behind the killings be explained. Nor are their any public inquests into them.
The cops kill someone, the politicians cheers, and the public remains mute. Maybe you don't think it is strange. But in my many years I've never seen anything like it. I suggest that when the people fail to recognize the need to exercise control and supervision of their police forces they have become quite obtuse.