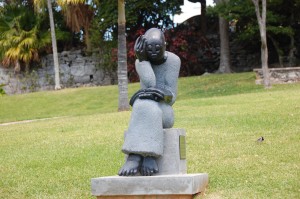 There is little doubt that Russia attacked the US. Voting system in 2016 and 2020 on behalf of Donald Trump to assist in his election. The first time successfully and the last time less so. But those are not the only attacks that country or those criminals that it harbors has engaged in.
We all are familiar with two of the major ransomware attacks: the attack on Colonial Pipeline last month which led to gasoline shortages in which Colonial had to pay the attack group based in Russia millions of dollars to stop it; and the most recent strike against JBS which threatened a quarter of America's meat processing capacity. Experts said Americans might have experienced significant meat shortages had JBS not gotten back online quickly which they did by also, like Colonial, paying a ransom to these Russian criminals.
We do know that the Russian FSB was involved in a months long attack known as Solarwinds in 2020. After his attack happened there was no word from Trump for several days but when he spoke he dismissed the hack, which federal officials  said posed a "grave risk to every level of government." Secretary of State Mike Pompeo said Russia was "pretty clearly" responsible for the cyber attack. Senator Marco Rubio, acting chair of the Senate Intelligence Committee, said it was "increasingly clear that Russian intelligence conducted the gravest cyber intrusion in our history."
The attacks are getting increasingly bold and part of the money earned from the ransomware attacks is going back into researching better methods to adversely effect Americans. Glenn Gerstell the former NSA general counsel recently said: "We're not going to shut off all the lights in Moscow, whatever it is we're doing now is clearly not producing the desired effect. We need to do something different." Our military cyber units "wield cyber weapons that can take down networks and turn computers into bricks" but they have been held back from responding.
Trump did nothing about the attacks because it was his goal to protect Russia over America. It is expected that President Biden will meet Putin this month and confront him about these attacks. If he cannot resolve the issue, I expect the next target will be the banks and financial institutions.
Think of getting up in the morning and checking how your stocks were doing, going on your broker's site, and finding all of them have gone. You go online and call but you cannot get through because millions of others are doing the same thing. You then go to your online bank accounts and see that you have no money in your accounts. It has all been withdrawn. You are broke except for the money you keep under the mattress. You go there and find it is still there.
Worried you go to an online grocery story to order some food. You pick out your necessities for the next week or so. You go to pay for it but your credit card cannot be processed. Now multiply yourself by millions who are experiencing the same problems.
That is in the offing when most of the country will wake up penniless. Obviously you want to protect against this happening. But you cannot. Your whole life revolves around these internet resources that are totally susceptible to Russian hackers. Trump's inaction boldened Putin where now we have become totally vulnerable.