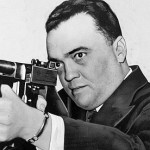 I'm listening to the lawyer for Whitey, J.W. Carney, giving his opening statement to the jury and I suddenly start wondering what's going on in the big picture from Whitey's point of view. Carney has just conceded that Whitey was running a big cocaine operation in Southie as well as being a bookie and involved in lending money at extortionate rates.
That's a good portion of the prosecutor's case against Whitey. So we're looking at a case where Whitey has no chance of beating a major portion of it.  Whitey is 83 years old so he's conceding openly that he will never see the street again. He's heading off for ADX Colorado where he will spend the rest of his life when the jury returns. The mystery of whether he will beat the case or not seems to have evaporated.  He will be convicted of some of the indictments.
Brian Kelly made a very effective opening. I'll tell more about it later. He started off grabbing the attention of everyone by talking about Bucky Barrett's murder at the home on East Third Street. One thing surprised me. He said Bucky was lured to the home with the idea he could buy some stolen diamonds saying waiting for him there were Whitey, Stevie Flemmi, Kevin Weeks and another person. Who is this other person who we are not supposed to  know about?
J.W. Carney had the problem in his opening of trying to bluff his way through with a two, four, eight and ten as the cards that are showing when the other hands has three aces as up cards. He broke his opening into two parts; the first showing how corrupt the Boston police scene was back in the 1970s through 1990s paying particular emphasis to the amount of money FBI agent John Connolly received "5 thousand . . . 10 thousand . . .  50 thousand" dollar payments from Whitey who paid him for protection.  Whitey was not an informant because Irish guys don't inform – (I thought the book "The Informer" was about an Irish guy) and informants don't pay their handlers. The second part trying to undermine the credibility of the witnesses against Whitey.
It seems Whitey is conceding the case except for the idea he wasn't an informant and that he did not kill the two women or have anything to do with the Wheeler/Callahan murders.  Thought I'd learn more from Carney so sort of down about that.  I'll write more about it.
Got to go back for the evidence. I can't blog from inside the courtroom like the others.