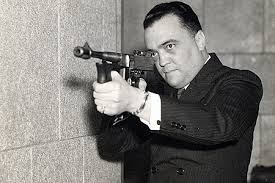 As I mentioned, I'm reading Judge Gertner's findings on the Teddy Deegan case. The last thing on my mind was John Connolly. He wasn't even in the FBI at the time Deegan was murdered.
He joined it in 1968  and came to Boston in 1972. He was put into the organized crime unit. Shortly after arriving, Dennis Condon an FBI agent nearing retirement turned over to him the informant he was handling, Stephen Flemmi, who had been an FBI informant since 1965. A bit later he brought on James "Whitey" Bulger as an Informant.
At the time he brought on Bulger as an informant in September 1975 how much about his background did he know. In 1997 John Martorano would implicate Whitey in many murders but we can't attribute that knowledge to Connolly back in 1975 since no one knew about it until over twenty years later. Yet, if you read the media you'd think Connolly when he recruited Whitey knew of his murders.
Prior to the time Connolly brought Whitey on as an informant the federal prosecutors implicated him in the four murders done by John Martorano for Mafia boss Gerry Angiulo where Martorano said Whitey was not in the car doing the shooting but in another car in the area ready to give help; the murder of Spike O'Toole where if Martorano is to believed others did it because Whitey didn't have a gun with him; the murder of Paul McGonagle which was done by Tommy King; the murder of James Sousa which was committed by John Martorano and Howie Winter; and that of Eddie Connors, the one murder which he actually fired a weapon and for which he was responsible.
The jury at Bulger's trial found that of all those which the government alleged Whitey committed before he became an informant, only the murder of McGonagle and Connors was proven by the prosecutors. McGonagle's body was buried so there was no evidence he was murdered; the police had identified no one in connection with Connors murder. It is extremely unlikely that John Connolly knew that Bulger had committed any murder at the time he put him on the roles as an informant.
There is little doubt that he knew Stevie Flemmi was a murderer. FBI Agent Condon knew it since he was his alternate agent when he was indicted for blowing up Attorney John Fitzgerald's car and the murder of Billy Bennett. He'd also have known of the murders he committed while involved with the Roxbury gang's fight against the McLaughlins from Charlestown.  As far as Connolly was concerned in 1975 he had one Top Echelon informant who was a murderer and another who was his partner who may or may not have murdered anyone.
No one outside the FBI  knew Flemmi and Bulger were FBI informants until two FBI agents secretly passed that information on to the Boston Globe in 1988. No one raised cain about it until ten years later when Flemmi in an attempt to beat racketeering charges admitted in open court that he had been an Informant for 25 years.  Then all the media rose up in a loud clamor condemning Connolly for having Flemmi and Bulger as informants.
Me too! I found it totally inappropriate for Connolly to have these two men who were known to be high level gangsters who oversaw gambling operations joining hands with the FBI. While the media bleated on and on about how inappropriate it was, the prosecutors had a big problem on their hands.
Flemmi testified that Connolly said they, he and Whitey, could commit any crimes they wanted as long as they didn't hit anyone. If the government could not disprove this the case against Flemmi and others may have been thrown out. To do this the government turned to the FBI agent who had leaked to the Globe Whitey's status as an informant.
The FBI went into covering its butt mode. It pretended that what Connolly had done was something out of the ordinary. Connolly it suggested was a rogue agent. But it never really said what it was he had done was not appropriate.
It attacked the Boston office itself. It distanced it from the rest of the FBI. It went along as if things had gone totally out of control.
It was all a great charade. Connolly was wrongly left twisting in the wind. He'd be tried and convicted and sentenced and then convicted again of what he had previously not been convicted of doing all with the FBI help.
The FBI deliberately ran from a man it should have defended. Why it did it was because it was up to its neck in corruption. I saw that when I read the Gertner decision. I'll explain tomorrow.