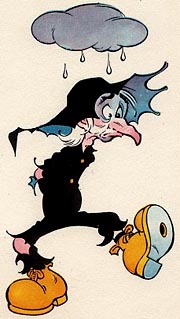 I was in federal court in Boston speaking with a well-known and highly respected defense counsel. He said to me: "this is a dangerous place to be."  He, better than most, knew how treacherous it is when it gets you in its grasp.
I was thinking of that conversation when I read about the Teamster guy who just pleaded guilty. It was 62-year-old Mark Harrington the secretary-treasurer of the union. Harrington said at the time of his plea that he did not think what he did was a violation of the law. He said he changed his plea reluctantly so as not to go to prison.
He was indicted for extortion. It is alleged that he told the Top Chef company producing a show that if they did not hire Teamster workers they would picket them. When the company began filming in Milton some of the pickets "chest-bumped and stomach-bumped" crew members of the company; they used racial slurs, homophobic slurs and profanities. They blocked cars. Some tires were slashed and Teamsters were seen standing near the cars. They were charged with conspiracy to extort and attempted extortion in order to obtain wages for Teamsters. The punishment for such crime is imprisonment for up to 20 years.
Once indicted a person is facing a daunting task as indicated by the attorney I spoke with. That involves much expense for counsel and the expectation that your crime was considered serious enough to be brought to federal court. You would think that you might be facing some prison time.
Yet Harrington is not facing prison time. His lawyer worked out a deal for him to avoid it. If the case was on the level how can that be? It seems like a game is being played. You would think if the Boston U.S. attorney's office was serious it would not be indicting people for major felonies and letting them escape doing time in prison.
Harrington's lawyer got this deal for him: he is to be on probation for two years. Tell me whether you thought the reason for having a probation was to allow the prosecutors to get guilty pleas. What good is accomplished putting a 62-year-old guy on probation? Sort of a waste of time. Just like with Bob Fitpatrick the 70 something FBI agent.
Having pled guilty to a felony of attempted extortion.  The judge in the case oblivious to the horrors of being in the court opined in a cavalier manner: "You have to pay a price for being involved." What does that mean? The judge added that it was a fair price. It seems the last people that get it in the federal court are the judges.
How is it a fair price for a guy who has worked his way up to the top position in the union, pickets a company because as he said he was trying to get his members jobs and he has to relinquish his position by pleading guilty to a crime he did not know he committed? In reporting on the case one Globe reporter falsely accused the Teamsters of "roughing up production crew members." and "using strong armed tactics to extort jobs" again showing the Globe cheer leading the prosecutors.
Harrington can no longer hold the position in the Teamsters. He said: "What I love to do I can no longer do. That's a sentence I have to live with for the rest of my life." He didn't have to. He could have not pleaded guilty. Harrington as secretary-treasurer was the boss of these Teamsters. There are four other guys under him who still remain indicted. How can they face the threat of prison while the boss goes free?
I know Harrington faced a tough choice but it is hard not to see that Harrington, the leader, let his men down having brought them to the picket line and then is abandoning them to their fate. What about the idea that the captain go down with the ship? Shouldn't Harrington have to be Teamster-strong and protect his guys? ***
The whole federal case was wrong. Picketing always involves some form of trying to get another to do something the person would not want to do. You think you deserve more pay. The employer doesn't want to give it to you. You picket. You are attempting to force him into giving you what you want.
I thought that was resolved back in 1842 in the case of Commonwealth v. Hunt. Are we now in the age where that is a crime? Do picketers face a potential twenty year felony if during the picketing some profanities are yelled out and someone gets bumped.
It seemed from the beginning it was a political case. If there is any extortion it is the prosecutor extorted a guilty plea from a guy by trading the street for prison. Isn't that some type of racketeering? How is that justice?
*** I should add I was not in Harrington's place and do not know all the circumstances so accept my criticism with that understanding .  There is another way to look at it. By taking the probation deal Harrington might have put a cap on what the other guys could face if they are convicted and cleverly tied the prosecutor's hands. .