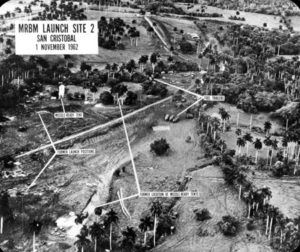 One thing that I did not like about Obama was that he did his best to keep us out of war. Oh, I know some  blame him for Libya, Somalia, Yemen, Iraq, Afghanistan, and god knows what other places but the incursions into those places was minor or was necessitated by decisions made by a prior president.
Iraq and Afghanistan started under Bush who was in office 2001 to 2008 and continued by Obama from 2009 to 2016. In Iraq during Bush years American military suffered 3908 fatalities while under Obama 290; in Afghanistan under Bush 630 and Obama 1732. For the most part we pulled out of Iraq which gave rise to ISIS and put more troops into Afghanistan to continue the ever losing fight against the Taliban.
The ball has now been tossed into Trump's hands and he has pretty much continued on the Obama policies in Afghanistan by putting more troops into the fire. Things are a mess in those two countries and for now, at least in Afghanistan, there is no exit.
With respect to Syria we read this: "In a major reversal of Obama administration policy, President Donald Trump has given Defense Secretary Jim Mattis broad authority to set troop levels in Iraq and Syria, according to the Pentagon. The number of troops deployed, the so-called "Force Management Levels," was the closely held prerogative of the White House under former President Obama. But in a statement Thursday night, the Pentagon said, "The president has delegated authority to the secretary of defense to determine force management levels (FML) for Iraq and Syria."
We know 400 Marines were sent to northern Syria, 300 Army guys to the Mosul fight, and 2500 troops of the 82nd Airborne to Kuwait to be prepared to jump into the fight.  But it is what we don't know that is worrisome since troop deployments from now on are going to be secret. It is not even clear Trump wants to know about them.  But isn't that the way Trump works? He will be able to blame the military for the decisions that cost more American lives rather than accept responsibility as commander-in-chief.
I suggest that Trump is as adverse to going into battle as was Obama, if not more. We have seen how countries whose interests are divergent from ours have taken advantage of Obama. Most clearly were the encroachment of the Russians into Ukraine and Syria along with the China extending its borders by building islands on reefs in the Pacific far from its shores and North Korea having eight years to perfect it nukes and intercontinental missiles. They did it because they read in Obama a distaste for standing up to them militarily wise so they took advantage.
They are now reading the same thing with Trump. The only difference is Obama with all his gifts of gab never said he was going to do something about those things. Trump with his braggadocio threatened to back up his words with force. It now appears his words were empty and his force no more than waving a twig at the encroachments of the others.
He justifies backing down from China's expanding claims and building on the islands because he needs its help with North Korea so we have given up on challenging the Chinese military expansion.  For the same reason we are buttering-up the bloody Philippine leader by keeping our mouths shut about his human rights abuses. And while Trump awaits the honor of meeting with Kim Jong-un he will continue to test his missiles and nuclear weapons.
I suggest weakness has never proved to be a wise policy even when it is accompanied by a loud mouth Charlie Bratton-type president. Expect push back from these countries and others in the world that see that he is a timid leader. Look for Russia to move more into Ukraine and push back in the Baltic; for China to more aggressively to exclude others from the ocean surrounding its new territorial acquisitions; and North Korea to continue getting more sophisticated in its weapon developments.
Speaking of Russia, the press freedom institute has just come out with the list of countries with the most and least press freedom. Those with the least are: North Korea, Turkmenistan, Uzbekistan, and Crimea.  Yes, it sure pays to be friends with the Russians.
Even with that, the greatest sign of Trump's weakness is relinquishing his authority to the military in the Middle East. A president cannot be in a position of closing his eyes and ears to what the military does. Truman stopped McArthur from nuking the Chinese; and we know Kennedy rejected the generals who wanted to invade Cuba. Read this and ask yourself if something like this would happen around Trump when we have a crisis.