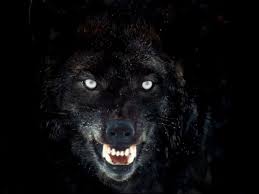 John Durham – I first saw him at the trial of FBI agent John Connolly back in 2002. Not a tall guy but sort of on the short side but certainly his walrus type mustache was impressive. He's the guy in his opening statement who said that John Connolly was the FBI handler for William Bulger, oops, James Whitey Bulger.
I often wondered how was it that William Bulger was on his mind rather than his older brother James, "the White Man" as my recently departed cousin Roger Concannon would have called him. Roger told the story I've often mentioned how Theresa Stanley's son, a woman Whitey lived with at times, told him how generous Whitey was to him. He gave him five bucks to start his car every morning. A treacherous assignment if ever there was one.
But there was no doubt that Freudian slip spoke a thousand words spelling out  the reason behind the Connolly trial. It was a Potemkin affair. The idea was to pressure Connolly into giving up William Bulger. Unfortunately for Connolly, he had nothing on him to give. Which makes me wonder what will Durham come up with this time to hide his real purpose.
Durham did a capable job at Connolly's trial putting on gangster witnesses as Kevin Weeks, John Martorano and the former leader of the New England Mafia Frankie Salemme. The latter a notorious liar who clearly lied at Connolly's trial. That's what he told an FBI informant when he was in prison. He said the prosecution team gave him the book Black Mass and suggested that he conform his testimony with it.
At Connolly's trial he said he did not know a certain individual. He was later convicted of murdering him.  In Connolly's appeal, the First Circuit Court of Appeals pooh-poohed this. It used an unusually unpersuasive reasoning. It pointed to his lawyer, who was known to be a lawyer for the Mafia-types, and suggested he would never let his client lie about anything. Oh well, I guess people have different experiences in life.
Connolly was convicted on mostly minor stuff. Much of the evidence to support it depended upon Salemme's testimony. Connolly ended up doing time on the testimony of a guy who perjured himself at  his trial and who provided the major testimony on those matters on which he was convicted. The Appeals Court did not think it was important for the Connolly jury to know that Salemme had people murdered while he was Mafia boss even though he testified to the opposite.
How much Durham knew of this he's not confessed but he certainly knew Salemme was convicted of murdering a person he denied knowing during Connolly's trial. It didn't bother Durham he convicted Connolly on false testimony. I wonder what the future holds with the guy.
Seeing that he was hand-picked by Trump's new cheer leader attorney general who is the apple of Trump's eye, I suppose as much as Kim Jong Un has been, it must make a difficult problem for those who think Connolly was wrongly convicted who now have to cheer on Durham in his quixotic quest to find some FBI malfeasance when it investigated Trump's connection to Russia even though few doubt Russia was working on behalf of Trump's election during the 2016 election. What's that saying: "my enemy who is now a friend of my friend is now my friend."
After the Connolly trial Durham promised to go on after others: "The Department of Justice has given us an absolute green light to go wherever we need to go to try to establish what happened here. If there are matters that occurred within the statute of limitations, my marching orders . . . are to go there." He went on to say that prosecutors will detail the alleged wrong doing in a report to the department in cases outside the statute of limitations.
The march apparently never happened; nor did he detail any wrong doing in later report. We've left to believe by Durham that only one person in the Boston FBI was bad. It seems that once having convicted Connolly he walked away from the matter for nothing ever happened after that.
But, as the title of my book which I wrote about the trial of John Connolly noted, Durham's real job was "Don't Embarrass the Family." He was to get Connolly who'd give him William, let the FBI dump all its problems on him as a rogue agent, and let the FBI slip away. This was a huge cover-up. Connolly was only doing what the FBI empowered him and told him to do.
Thus it remains. Durham will follow orders. His orders are not totally clear but whatever they are he'll follow through even if he has to use and then ignore perjury.