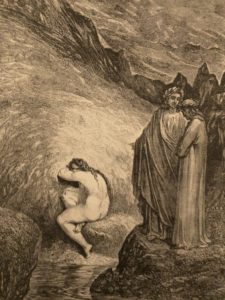 I guess what made me think of this is when I read a comment by Hutch. He punctured the balloon of the anti-abortionists who decry the taking of human lives without justification but do nothing about it other than lament, or perhaps write books.
Hutch wrote:  "If there is all this murder going on why don't [you] stop it with force?  Isn't it your duty to prevent this slaughter?"
This gets to the nub of the matter. If those who consider abortion murder or the killing of innocent lives then why don't they take up arms against those who perform them to save lives? Doesn't the law permit one to act to save the life of another from an aggressor?
I suppose if some folk opened a home where they lured in young children and planned on a special day, like  the Ides of June, to execute those kids you'd be in there in a flash. Or suppose they just executed them everyday if a mother brought in her kid who she no longer wanted. Would there not be an overwhelming urge to save these kids by going into this home to prevent the folks in there from taking innocent lives?
What would be the consequences to those who ran the home and killed these innocent kids? They would be charged with murder and brought to trial. So too would the mother face the same charges as an accessory before the fact if she brought in her little child to be murdered.
If you are at all familiar with that deranged poor soul John Salvi you know he decided to stop abortions by murdering people who worked for clinics that performed them. He was convicted of murder. and sentenced to life in prison. He murdered real, live women whose families suffered greatly.  None supported Salvi's actions. Even pro-life folk on the jury voted to convict him. He would take his own life in prison while awaiting his appeal.
What happened legally to the people who were killing innocent lives that John Salvi tried to stop. Nothing. They continued doing it.
All this demonstrates the folly of maintaining that abortion is considered on the same level as the taking the life of a child that has been born. Society has never treated it as such. Whether abortion was legal or illegal those involved with it were not considered criminally liable to the same extent as those who killed a living child.
Why? It must be because society recognizes there is a major difference between killing those who do not breathe air and those who do. Like with all wrongs there are degrees like with sin which go from venial to mortal. Or, as we saw in Dante's Inferno there are different levels of Hell: from Limbo down through Lust, Gluttony, Greed, Anger, Heresy, Violence, Fraud and Heresy.
We see then that the killing of an unborn child is a much lesser evil than other killings. We can tell that because of societies attitude toward it as well as the responses of people to its happening. Like some killings are justified, so can some abortions be justified such as in rape or incest  (lwhy should a woman be forced to carry the child of a person who violates her?); or where one more child will break the woman's back or health; or other similar situations.
Then we have the bottom line of men who will never be affected by the issue telling women how they should live their lives. In a 2020 Gallup poll men were 10% more pro-life than women. Don't you think there is something very Talibanish about it?