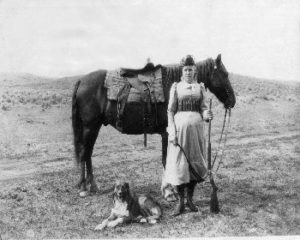 It started on Wednesday. It happened out West on the farthest shores of our country. This time the shot heard around the world came in the form of two words and not two rounds from a musket. It stunned many. Few believed it could happen but it did. Now it will spread. It will do so because the American people who believe in equal justice for all have been pushed to the wall. These are the true Americans who believe we all should be on equal grounds: blacks, Indians, whites, Latinos, Asians, rich and poor.
It happened because this year we have two candidates to choose from to occupy the highest office of our country who are disliked by a majority of the people. It happened more particularly because one of those candidates has been afforded a special exemption from the laws that the rest of us must follow. We have seen there are some who are above the law.
The American people are not stupid. They live their lives seeking to be left alone. They conquered the continent on which they lived with the bravest going out into uncharted territories. Others followed. They sought to be left alone to do things as they felt right always in compact with their other neighbors in informal and sometimes formal pacts best called "you-leave-me-alone-and I'll-leave-you-alone" pacts These were not necessarily written, although some were. They were made with an understanding that they will come together against anyone who threatens to violate their pact. Only in America could this pact be made where people living among each other could decide upon the terms under which they would live because the original Declaration of Independence and the Constitution that followed it made it possible.
These early trailblazers would be followed by the pioneer settlers who would take advantage of the opportunity to own land which existed in no other place on earth. Men and women worked hard and respected each other. Women fought aside their men: "Emigrant wagon trains carried "about one 'gun' to a wagon, those being mostly Western rifles, some few being shotguns," an observer in 1856 Kansas noted. Since a frontier woman might be called on to help defend those around her, learning how to handle weapons was in her best interest; . . . "
These pioneers too would buy into the trailblazers' pacts. All started with few material things and what they gained they did so from the sweat of their brows. It was in the West that women first gained the right to vote almost 50 years before the ratification of the 19th amendment. It was in the West that freedom was most appreciated. It is from the West that the freedom Revolution is coming.
A professor of politics and government of Illinois State University wrote in the NT Daily News that we should be scared of this Freedom Revolution for two reasons. He said the jury followed "their opinion and not the law."  and he added "we are seeing a resurgence of the violence that was once endemic across the American West." He then, as only a professor could, undermined his latter statement by pointing to three mostly non-violent movements.
I'm writing about the Bundy jury which said the two words that has started this new revolution: "NOT GUILTY." It acquitted seven individuals who were charged with federal conspiracy. Unlike what the professor thinks jurors do have a right to disbelieve all the evidence presented to them especially if the people presenting it, in this case federal prosecutors, are not worthy of belief because they have set up two systems of justice.
Why they did it is simple. These jurors saw Comey refuse to charge Hillary Clinton. They recognized she is allowed to break the law. They knew there was nothing they could do about it or the corruption of the Department of Justice and the FBI in giving her impunity.
But they figured if the government is not going to treat all equally as our Constitution mandates then they will. They decided: All who violate the law will be set free until all who violate the law are punished. That is the American way. Equal justice for all.