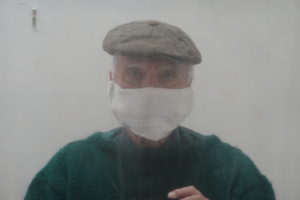 Welcome to Coronavirus Spread Day!  Yes, rather than having Juneteenth as a national holiday we will make this day a holiday and call it the Dumbest President's Day. Is there anyone who believes holding a rally during a pandemic in a closed arena where there will be no social distancing and few, if any, masks is a good idea in a state and country where Covid-19 is increasing? Does anyone think this is a good example for a president to set? You know what, there should be no one who would say yes but there are many who will and some of them are reading this blog. They will spout all sorts of nonsense and whatisms  but there is truly no way they can defend this.
If this week hasn't shown how bad Trump is then there is nothing that will dissuade them. When you see what he has said this week if we had not been so inured to his ignorance and narcissistic actions right thinking people would have descended on the White House and thrown him out.  Earlier in the week it was reported in the Wall Street Journal: "Mr. Trump said testing for Covid-19 was overrated and allowed for the possibility that some Americans wore facial coverings not as a preventive measure but as a way to signal disapproval of him." 
This is his signal to his true believers not to wear masks. He wants people who take that precaution to be given a hard time and attacked as some have been in the past. That's the type of leadership his followers want. A president that makes America a real outlier when it comes to Covid-19. Check the charts. Unlike the European nations that hit a top and quickly came down, we are floating around the top with around 120 thousand dead Americans. South Korea has less than 500. We have the most in the world in what is supposed to be the most advanced country of the world and there is no end in sight simply because Trump dropped the ball in the beginning and continues to advocate that people not follow safety measures.
Not only is it all about him with masks, you know people wearing them because they do not like him, but he even thinks it is all about him with respect to the law and Supreme Court decisions. He posted on Tweeter: ""Do you get the impression that the Supreme Court doesn't like me?"  That's how he thinks. If a judge rules against him it is personal. There is no law if he disapproves of it. There is nothing he can do that is against the law. He has all the marks of a dictator. He is the law.
But it Gets Worse:  Attorney General Barr – Trump's henchman – publicly dissembled about the action of Manhattan's United States Attorney Geoffrey Berman. Berman responded: "I learned in a press release from the Attorney General tonight that I was 'stepping down' as United States Attorney. I have not resigned, and have no intention of resigning, my position, to which I was appointed by the Judges of the United States District Court for the Southern District of New York."
After that AG Barr fired him.  Why?  It is because he did something wrong. No. It is because Trump and Barr and friends want to commit crimes and not be held accountable. Berman is investigating criminal actions by people closely connected to Trump. He is closing in on them. He's being fired so they can get impunity. It is simply a matter they want to control the investigations of federal crime in America protecting their people. It is so much like the Mafia.
The darling of the Trump folk, now their enemy, John Bolton tells us this: "Trump then told Erdogan he would take care of things, explaining that the Southern District prosecutors were not his people, but were Obama people, a problem that would be fixed when they were replaced by his people." 
Any pretense of law being equal in America is gone. Any pretense Trump cares about Americans is gone. It is all about him. I only wish those sad Americans who defend Trump would open their eyes, see how he is destroying America, and admit they care less about American traditions.