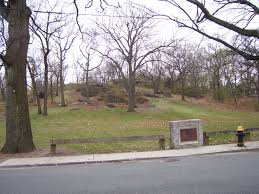 I wrote about the Savin Hill Reunion noting it was likely to sell out the 300 tickets I had been told were available. I said it would be a 13,909 crowd. Truth be told it was like that but assume Bobby Orr was skating and it was the final game to decide who would win the Stanley Cup and figure hundreds more would have managed by hook or crook or fire escape doors to gain entrance then that is the type of crowd that appeared for the reunion.
I'm told they cut off the ticket sales at 500 but when I went looking for Billy H____ at table 48, sadly I didn't find him, it seemed there were many more tables beyond 48. Figure with ten people at a table then you have to conclude the 500 figure was an underestimate. I'm not even counting those who gained entrance surreptitiously which would not be surprising since old habits die hard.
I arrived about a half hour late. There were no parking spots at Florian Hall or across the street. I went to a large lot kitty corner to the right as you look out and hoped for the best. It was clear the old neighborhood had turned out in force.
As mentioned these were not regular events. If I said they happened every dozen years I'd be exaggerating. The crowd that was there was mostly of the Savin Hill of the Fifties or Sixties. You're reading about a gathering of people most of whom knew each other from over fifty years ago. Some, of course, remained in contact, but others, like me, were venturing back with the hope they may still recognize friends not seen in over sixty years.
Our tables were assigned to us. I was at number 11. So were the three people I got tickets for along with others I had been in contact over the years. My fears of being embarrassed for not remembering people were not eased until I was told to put on a name tag.  I might forget the face but surely the name I'd remember, or at least I thought.
The formal part of the night started off with a priest saying the grace, "Bless us O'Lord and these . . . ." You knew it was a heavily Irish gathering when the letter O is added to the name Lord. Not all follow that custom. Some still say, "Bless us McLord . . . ."
Then someone started singing. I didn't recognize the words but people started standing up or as the headmaster at Roxbury Latin the late Reverend Tony Jarvis would say "uprising."  The words being sung were the intro to the song "God Bless America." For those unaware of them like me, they are:
"While the storm clouds gather far across the sea,
Let us swear allegiance to a land that's free.
Let us all be grateful for a land so fair,
As we raise our voices in a solemn prayer:"
I never knew it was considered a prayer. I never knew we were supposed to stand during it. I always associated it with standing around a friend playing the piano after we all had a few beers or in some joint where the beer flowed freely from pitchers and it was included among other of the songs we used to sing, like forgive us, "Dixie."
After that we remained standing. A recording of the National Anthem started to play. I didn't see anyone kneeling. I really didn't look or expect it. It wasn't the night for recriminations.
The best part of the reunion for me was meeting people I hadn't seen for decades and engaging with them. Long forgotten memories came back. Sitting and talking to Billy M____  I recalled seeing him walking by across the street from my Belfort Street home dressed sharply in his Army paratrooper uniform, his shiny boots, and some type braid from his shoulder. Some other guy came by and said: "Hey Bill, the Berlin Airlift." I knew he was too young for that so the reference eluded me. However, it did remind me that Bill served with the Army in Germany where he was the middle weight boxing champion. Billy was a good fighter both in the ring and out.
(continued tomorrow)